At a Glance
Highlight reels are a great way to curate and share the most important insights. One of the easiest ways to create a highlight reel is by using the instant highlight reel feature. With just one click, you can create a highlight reel of all contributors (from a study) completing the same task.
Instant highlight reels are available on the following subscriptions:
How it works
From the dashboard, go to the single test view by clicking on any completed test.

When in the single study view, toggle to the Metrics tab to view clips organized by task. By clicking on Watch task, a highlight reel showing all contributors completing the specified task will be generated.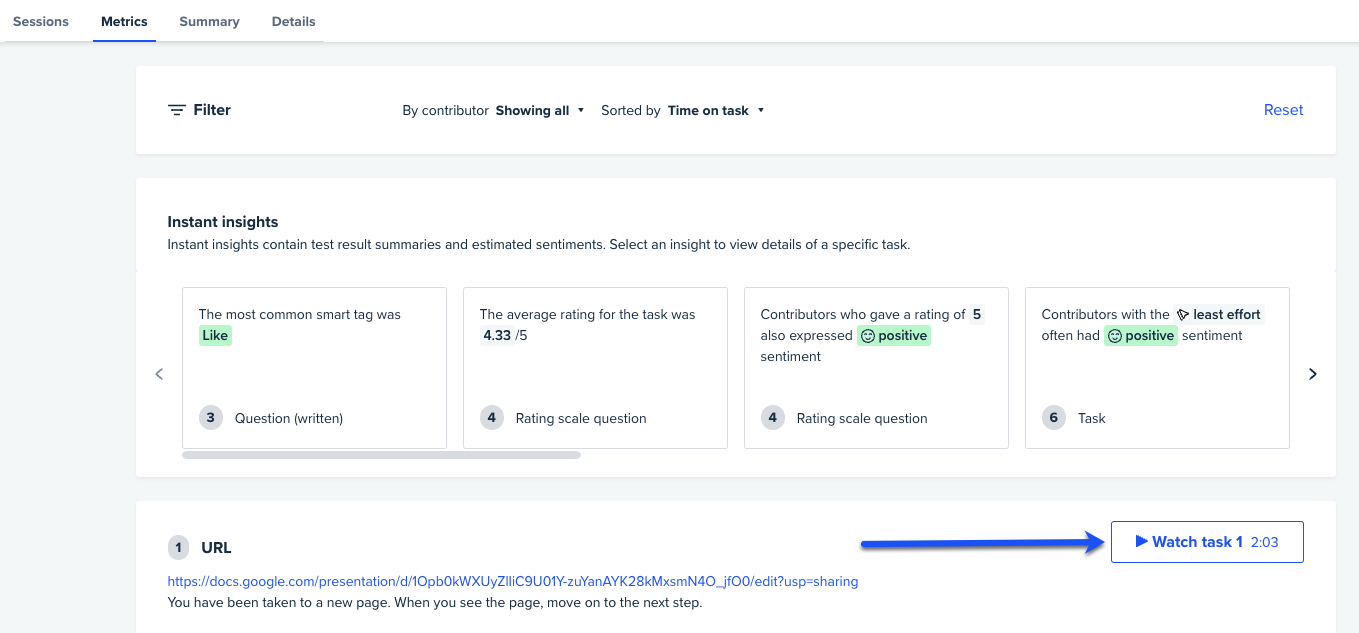 After clicking the link, you will be taken to the video player loaded with your highlight reel. You can now watch a succession of clips associated with that task.  
The highlight reel will be saved in the Highlight reels tab located in the navigation menu. Each highlight reel will be named "Instant Highlight Reel: Study Name: Task X" by default.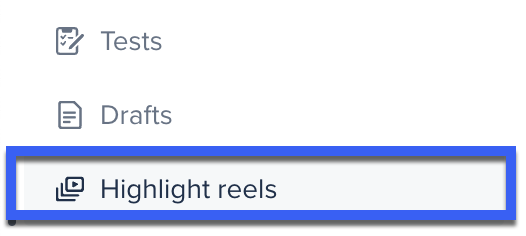 Learn More
Need more information? Read these related articles.
Want to learn more about this topic? Check out our University courses.
Please provide any feedback you have on this article. Your feedback will be used to improve the article and should take no more than 5 minutes to complete. Article evaluations will remain completely confidential unless you request a follow-up.