Latest innovations and new features help teams efficiently uncover customer perspectives and seek and share insights with more flexibility. Read on below, or check out the October product release page and video to learn more.
Here's a brief video overview of the updates:
What's New?

Distribute UserTesting unmoderated desktop tests directly to Fuel Cycle community members to easily gather perspectives from a community you trust.

Target Fuel Cycle communities with activities for community members. Learn about our best practice tips here.

Available on the Ultimate and Advanced editions of the Flex plan, and the Premium edition of the seat-based plan.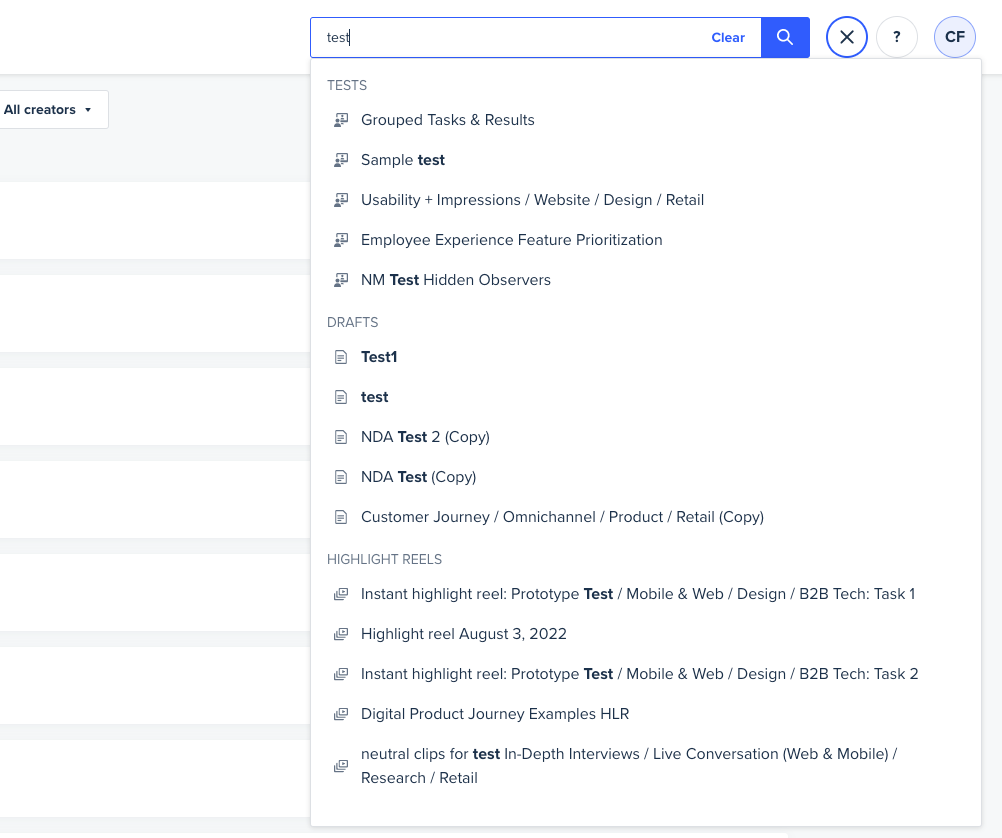 Search across multiple categories like tests, drafts, and highlight reels within a single search.

Extend the value of existing content by rediscovering tests and insights that already exist in your workspace. 

Help extended teams find what they need without being familiar with the Platform.

Available on all plans.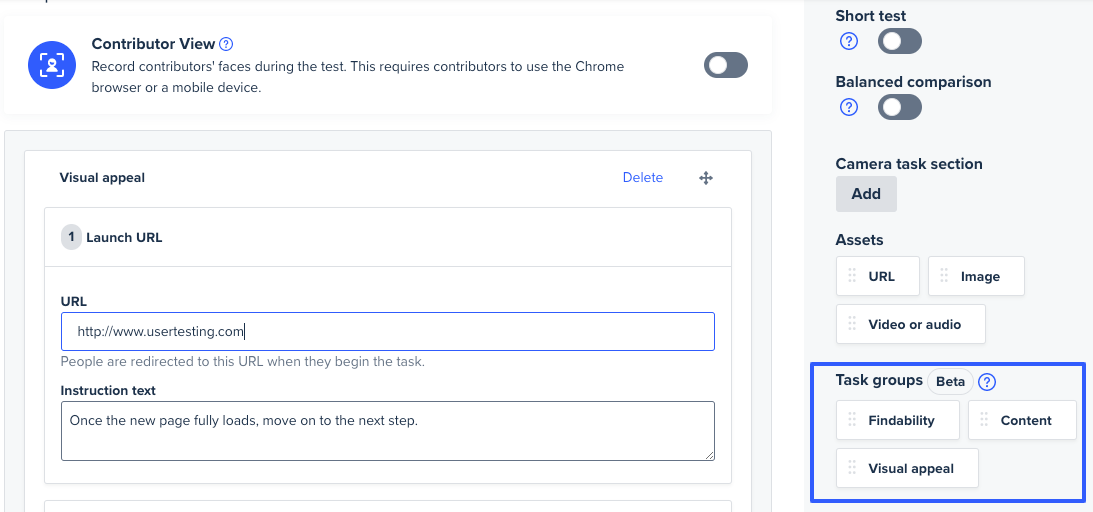 Streamline the test creation and post-test analysis processes and organize contributor answers for at-a-glance discoveries.

Collect customer insights most relevant to your goal with pre-grouped tasks, like testing for findability, content, and visual appeal. 

Available on Ultimate subscription plans.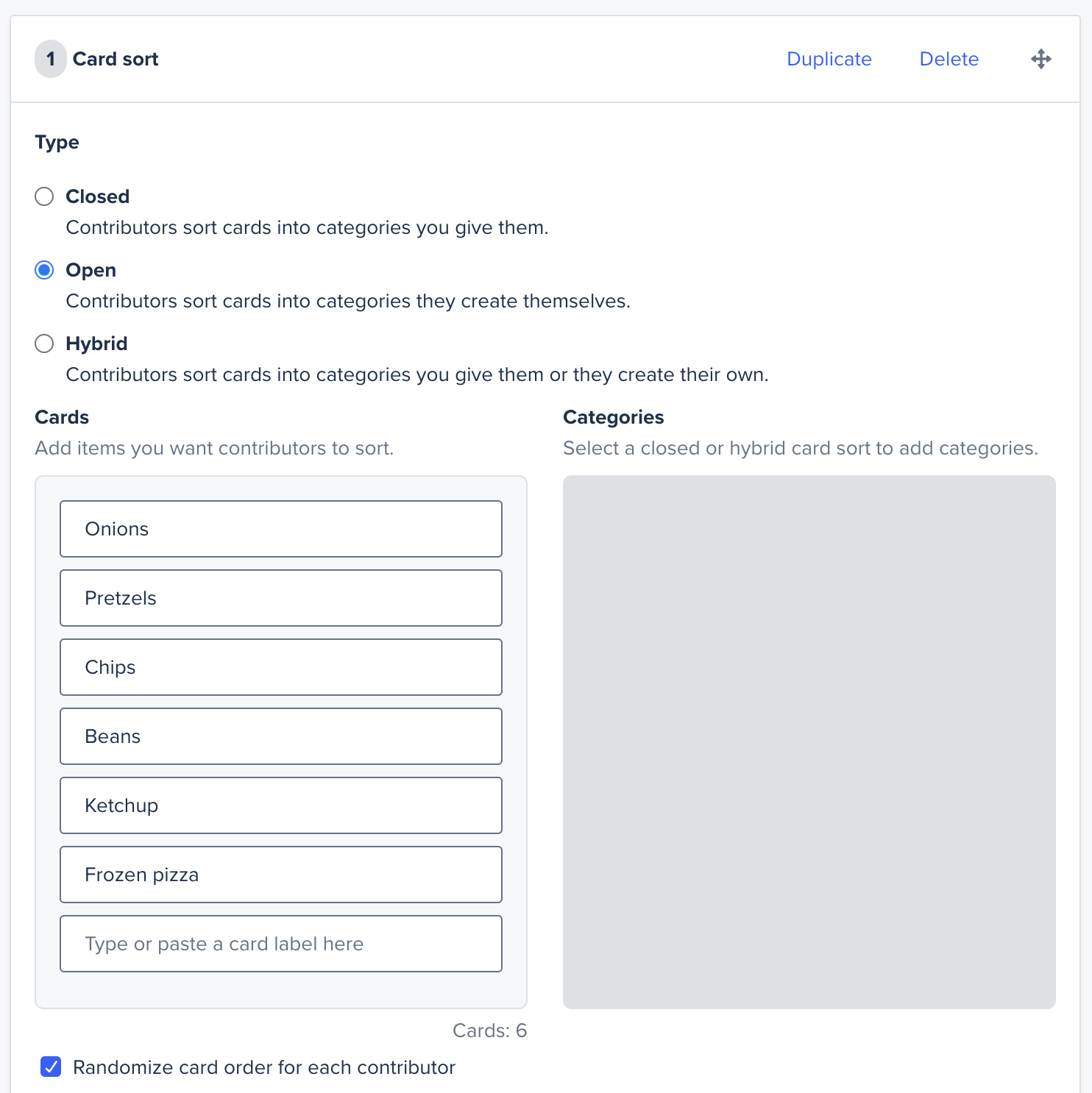 Build closed, open, and hybrid card sorts right in the UserTesting Platform.

Include randomization to remove bias, and view results by contributor on the

Metrics

tab.

Available on the Ultimate subscriptions and as an add-on for the Advanced, Professional, and Premium subscription plans.

Watch a

Live Conversation

without joining the active interview and being seen by the contributor or interrupting the session.

Enable more stakeholders to hear insights directly from contributors in real time. 

Available on Advanced, Ultimate, and Premium subscription plans.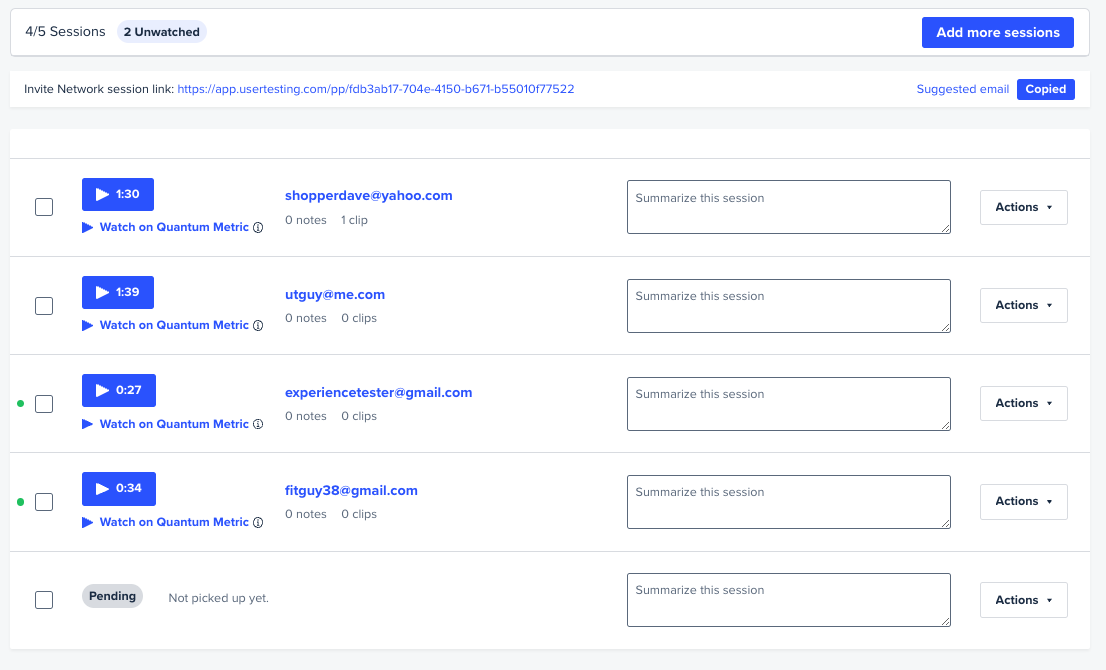 Leverage Quantum Metric, an industry-leading behavioral and performance analytics solution, so that you can quantify the potential impact of contextual insights you uncover through the UserTesting platform.

Automatically map a UserTesting session to a Quantum Metric session to bridge qualitative and quantitative insights and get the full-spectrum view of customer experiences.

Currently available to all customers with a Quantum Metric account.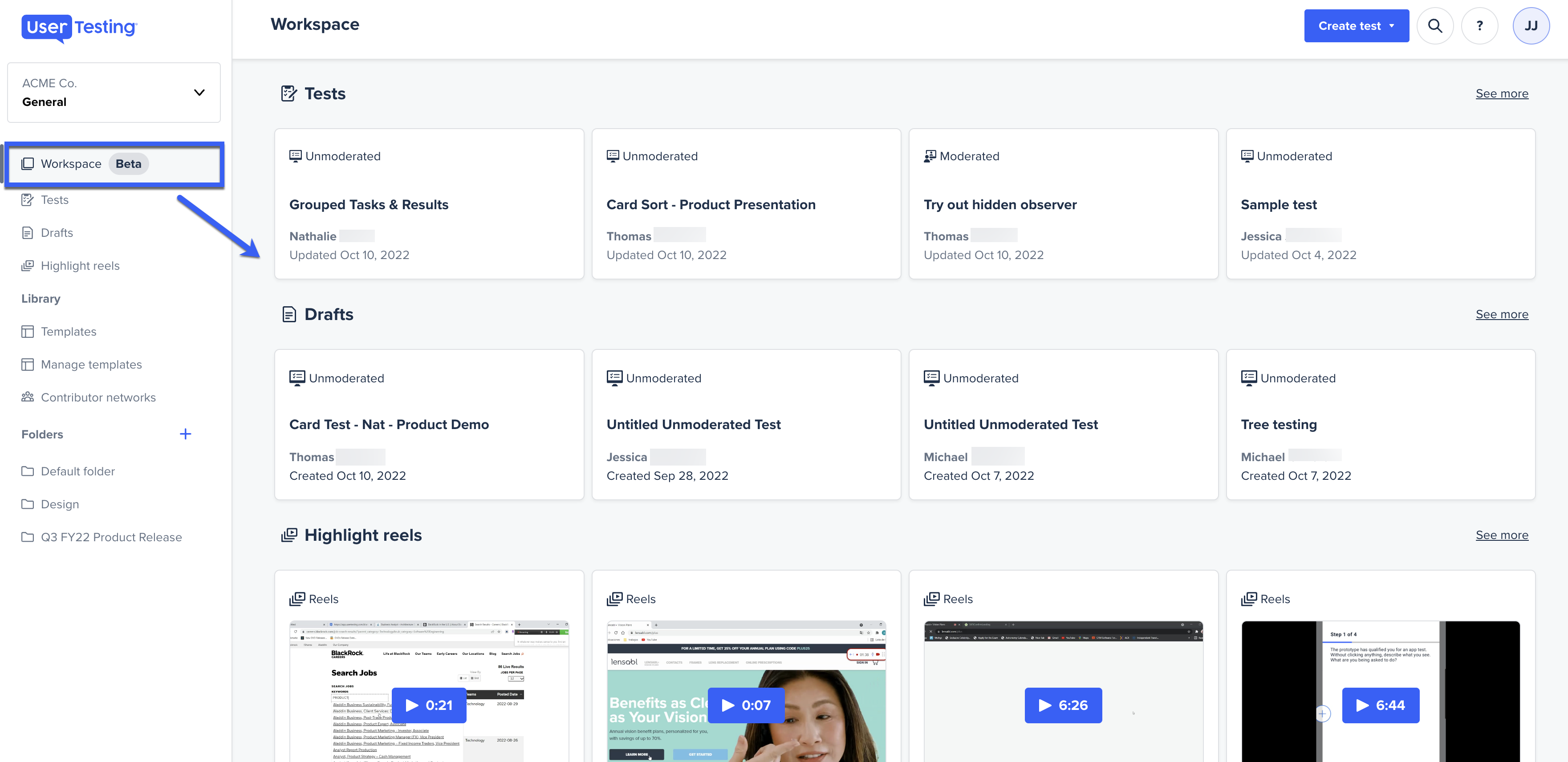 Get better visibility and access to high-value content

with an updated view of available Workspace content like tests, drafts, and highlight reel thumbnails. 
View tests, drafts, and highlight reels in a card-like view displaying the most recent engagement.
Available in beta on all plans.
To learn more about the latest features, sign up for one of our our Customer Lab training sessions covering the "UserTesting Q4 2022 Product Release":
November 8th @ 2pm GMT/9am ET
November 10th @ 2pm GMT/9am ET
November 10th @ 4pm ET/9pm GMT
Please provide any feedback you have on this article. Your feedback will be used to improve the article and should take no more than 5 minutes to complete. Article evaluations will remain completely confidential unless you request a follow-up.