At a Glance
This article describes how to relay information to a contributor through the Platform Dashboard and to view their reply in UserTesting Messaging Center.

Additional contact with a UserTesting contributor is sometimes useful to obtain clarifying information, or simply to thank them for their insight. 
From your dashboard, you can click on a UserTesting contributor's username. The username must be associated with a session (including an upcoming Live Conversation) to initiate contact.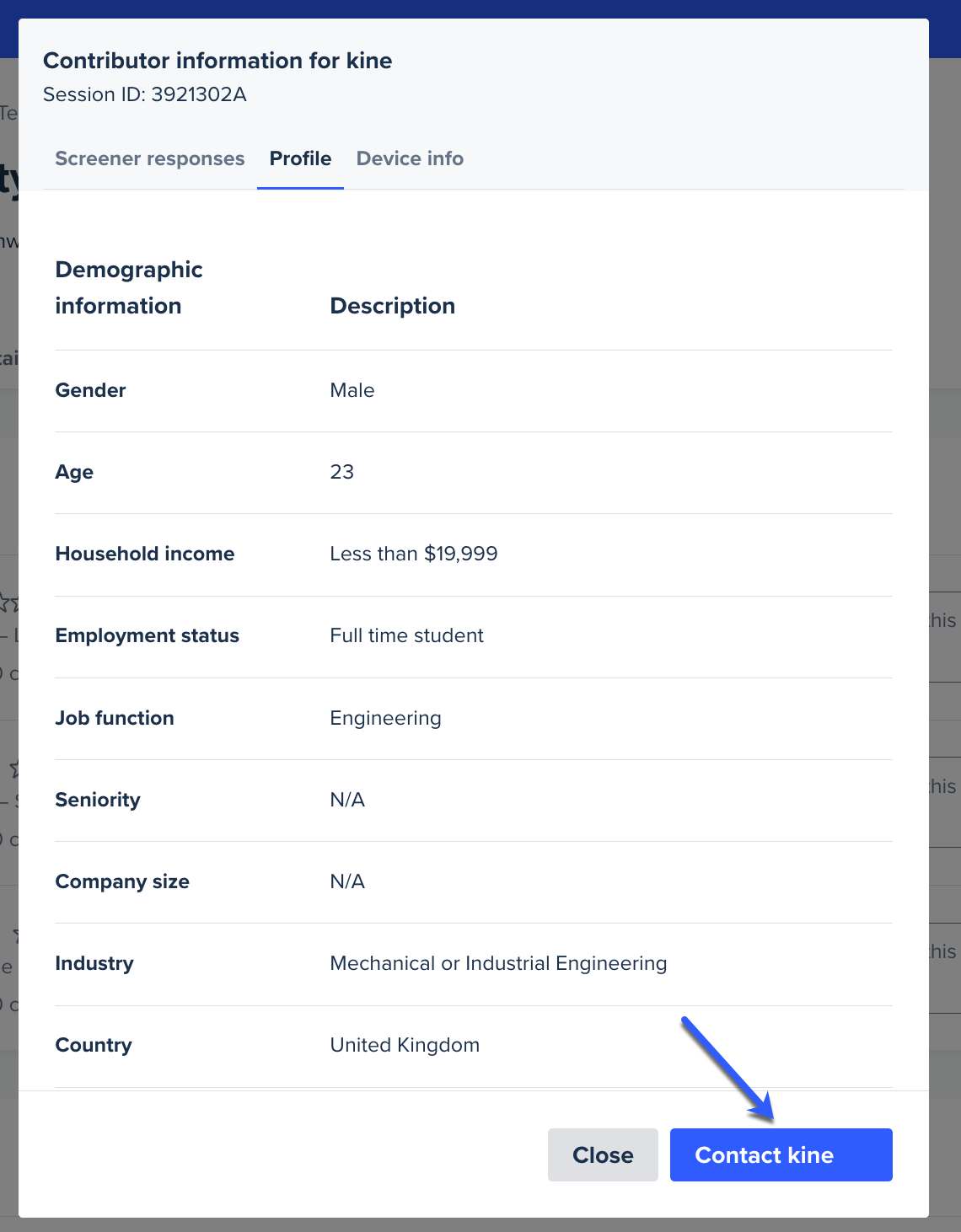 Clicking "Contact" will open a conversation with the contributor. You can view their reply via the Message Center.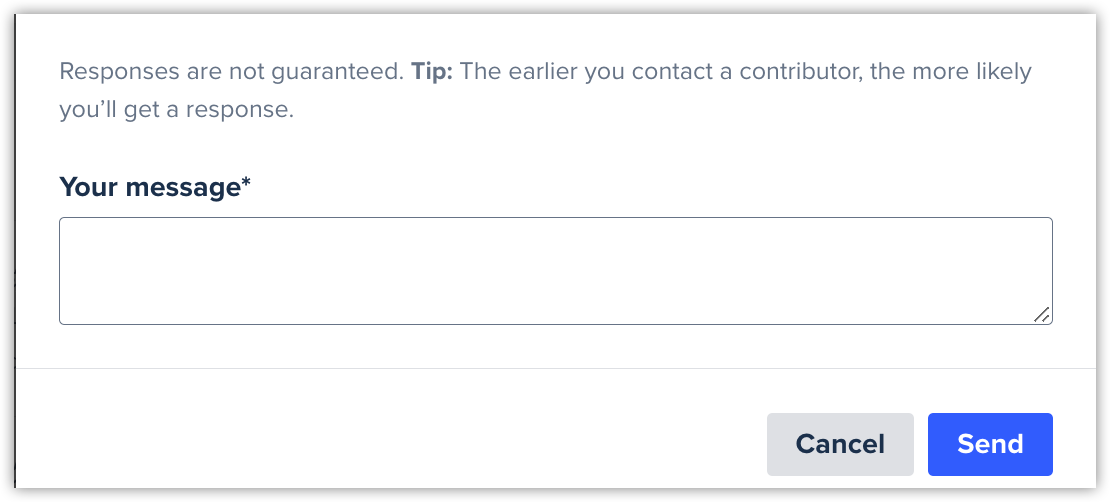 It's a violation of the Customer Terms of Use for customers to communicate with UserTesting-provided contributors outside of the UserTesting Platform.  All communication between customers and contributors should be kept within the UserTesting Message Center. We appreciate your compliance.
Learn More
Need more information? Read these related articles.
Want to learn more about this topic? Check out our University courses.
Please provide any feedback you have on this article. Your feedback will be used to improve the article and should take no more than 5 minutes to complete. Article evaluations will remain completely confidential unless you request a follow-up.