At a Glance
Embed and watch a UserTesting clip, highlight reel, or session video in FigJam.
FigJam is a tool from Figma that gives teams the ability to share findings, flexibly communicate ideas, and pull media from other sources onto one canvas.
Embedding a UserTesting clip, highlight reel, or session video in FigJam allows you to bring customer insight into your whiteboard sessions, making feedback more accessible and actionable throughout your organization.
Combined with FigJam's templates, teams can establish repeatable and replicable processes to ensure customer insights are collected consistently across projects and that the right activities are prioritized based on customer needs, preferences, and behaviors.
For a quick look at how it works, view our video.

Try out the UserTesting integration with this FigJam template →
Copy link from UserTesting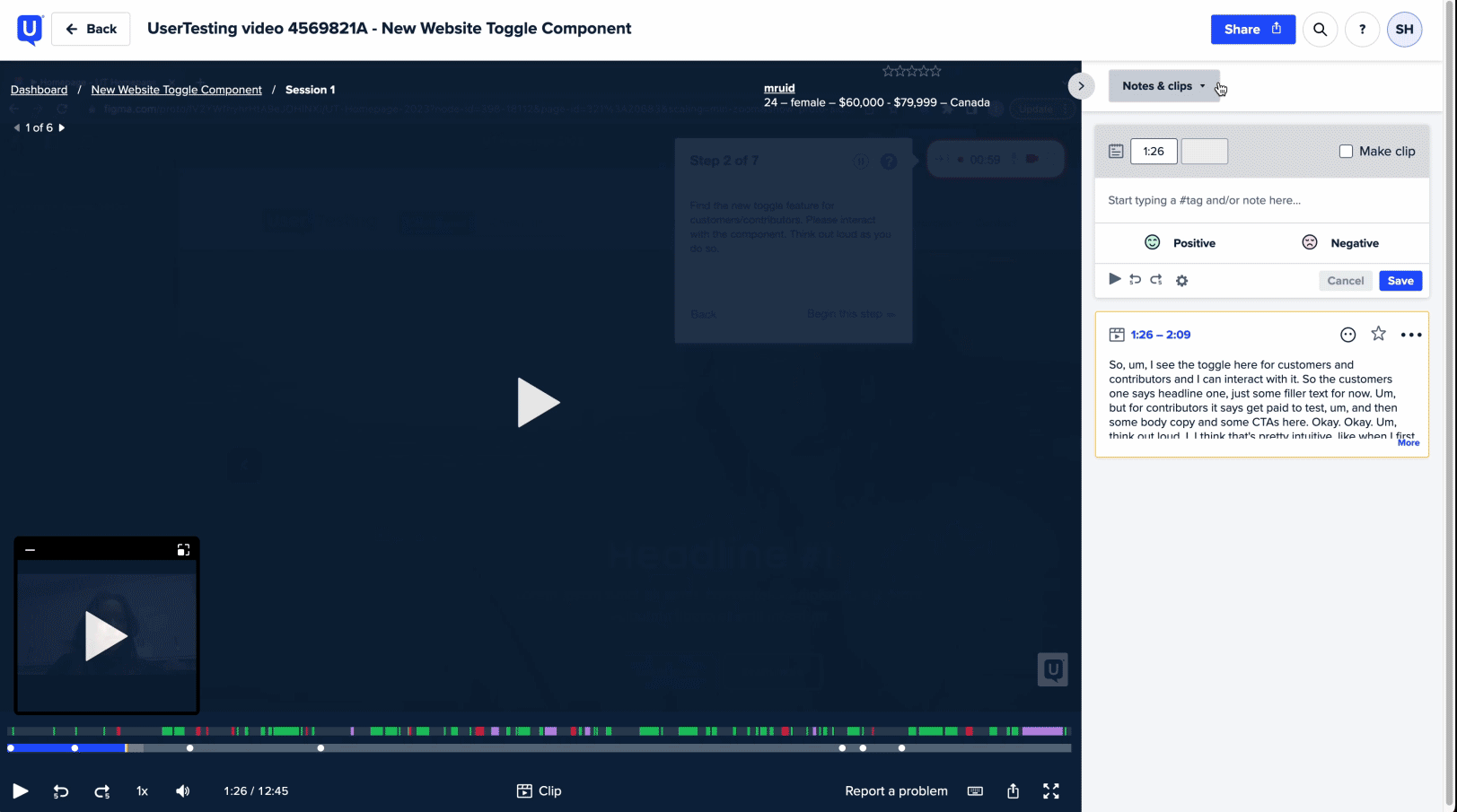 Open the UserTesting clip, highlight reel, or session video that you'd like to embed.
Select "..." icon next to the clip to open the share modal.
Select Copy link.
Learn more about setting security permissions when sharing UserTesting links →
Embed UserTesting in FigJam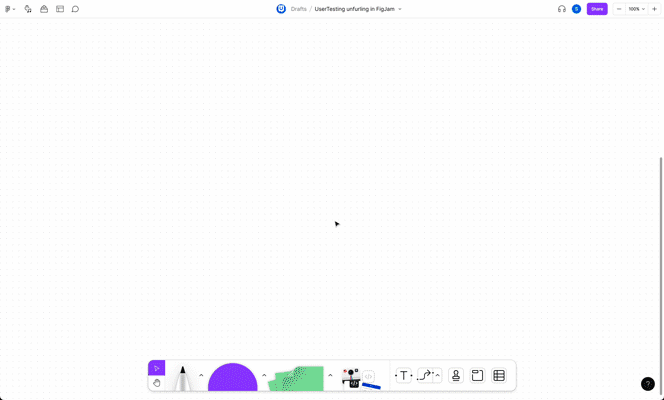 Open a new or existing FigJam file.
Paste the UserTesting URL where you'd like to embed your clip, highlight reel, or video.
Note: While you can have multiple UserTesting embeds in a FigJam file, only one can be live at any given time. This is a global FigJam setting that applies to any embed to ensure FigJam continues to run smoothly.
Please provide any feedback you have on this article. Your feedback will be used to improve the article and should take no more than 5 minutes to complete. Article evaluations will remain completely confidential unless you request a follow-up.