At a Glance
If your organization has multiple accounts and workspaces, you can switch between all of them within the UserTesting Platform. 
Switching Profiles
From the main page of your Dashboard, select the account and workspace switcher from the Navigation menu.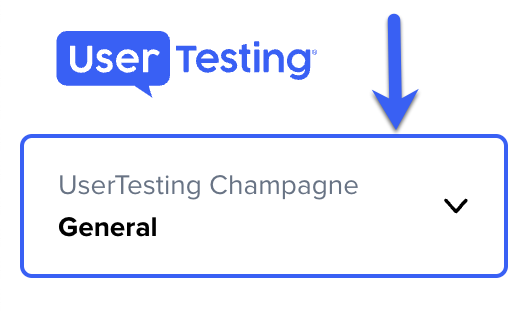 This will reveal a drop-down menu with the accounts and workspaces available to you. Choose the account you wish to switch to and the workspace listed underneath the account. Once you have selected it, the Dashboard will refresh to show all the tests, drafts, and highlight reels associated with that account and workspace.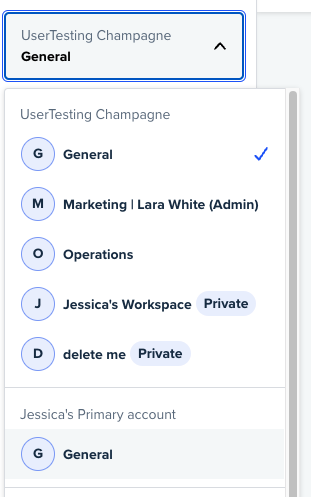 You can switch accounts by selecting the account menu icon (your initials) and choosing Settings.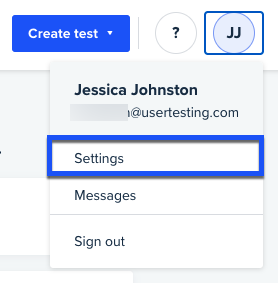 Under the General tab, go to Edit Account and select the account you want from the drop-down.

Please provide any feedback you have on this article. Your feedback will be used to improve the article and should take no more than 5 minutes to complete. Article evaluations will remain completely confidential unless you request a follow-up.