At a Glance
You either have received—or will soon receive—a URL inviting you to participate in a test for a company interested in getting your feedback. This feedback helps companies better understand what people are looking for and what they are experiencing on a website, app, or other digital product. This insight, in turn, helps the company continue to provide the best products, services, and experiences to customers like you.
What to Know Before You Begin...
You'll be provided with a URL to start your test. You'll need to open this URL in your mobile browser. 

You need either an iPhone with iOS 15 or higher or an Android phone with Android version 10.0 or newer.

Since we need to record audio, please make sure your phone's microphone isn't muted.

To keep things simple, exit any other apps running in the background and turn on Do-not-disturb (DND) to silence any incoming calls. 

Please hide or remove any personal information or anything on your screen that you don't want to be recorded to protect your privacy.

Since we'll need to upload your recording, please make sure you have a strong internet connection.
How It Works: Step by Step
Step 1: Submit your email address
Open the testing link on your mobile device, and you'll be prompted to enter your email address. This is used to associate you with the test. After entering your email, you'll have 30 minutes to install the recorder and start the session. (If you're unable to complete these steps within 30 minutes, your session expires, and you'll have to start over, re-entering the same URL and your email address.)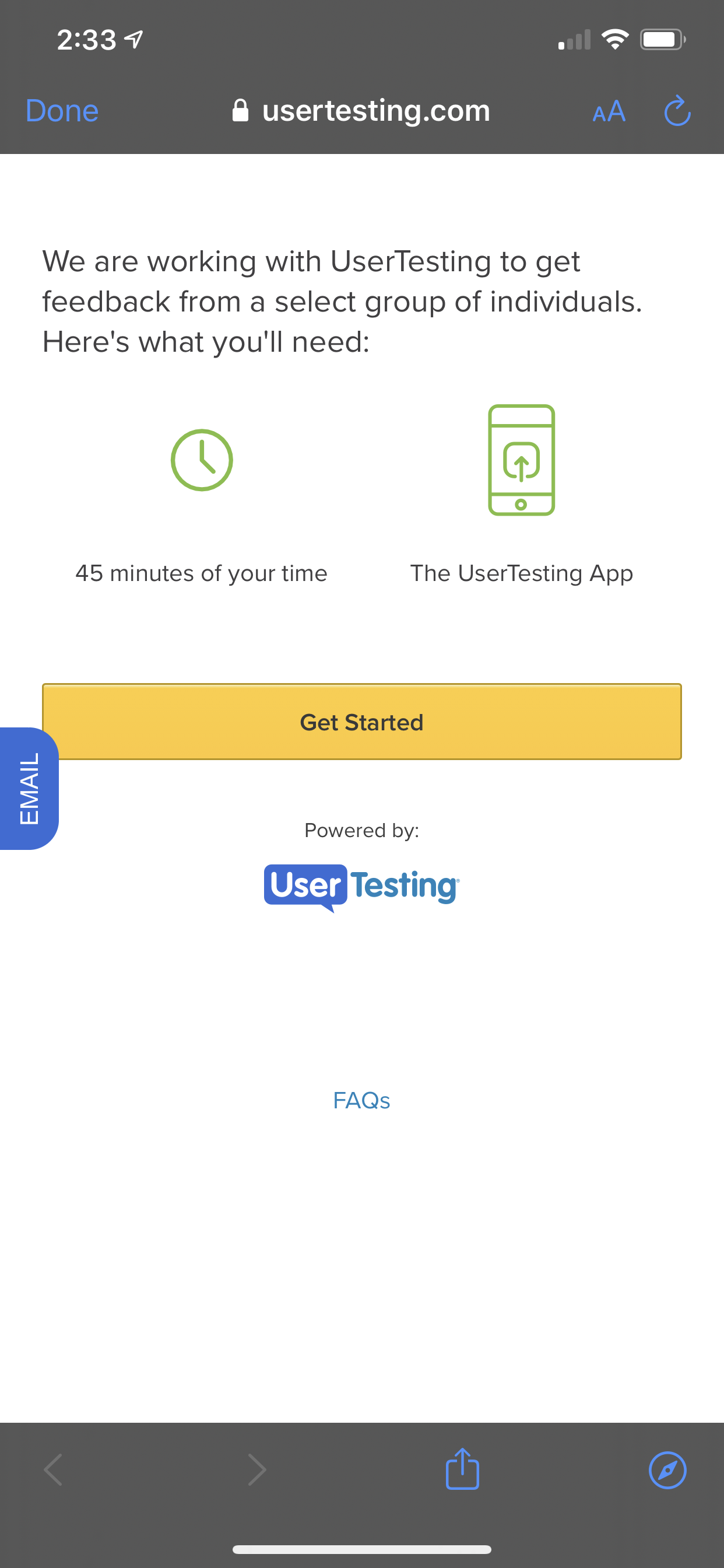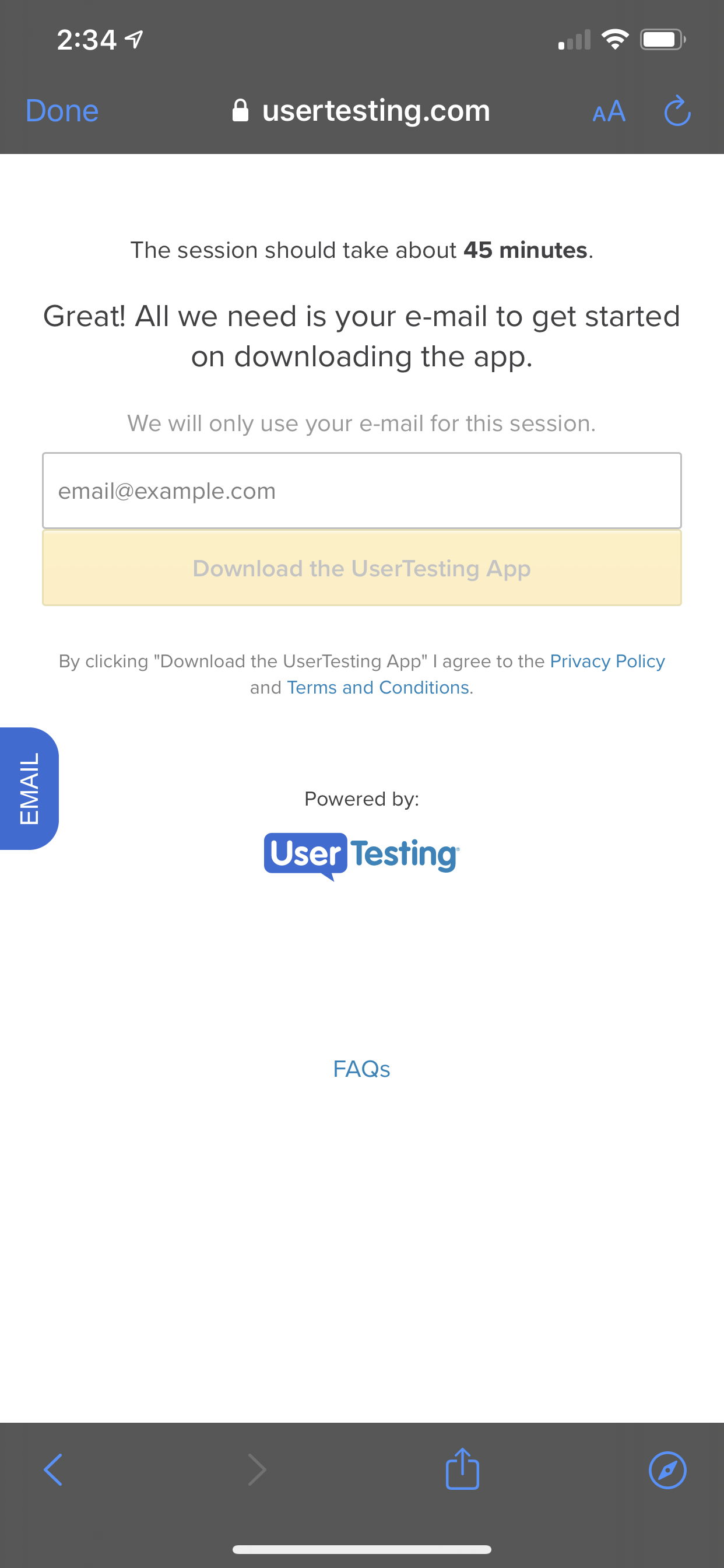 Please note that your email is only used for identification purposes in this study. It will not be used for promotional reasons or added to a marketing database (neither for UserTesting nor the company that shared the test link). 
Step 2: Install the recorder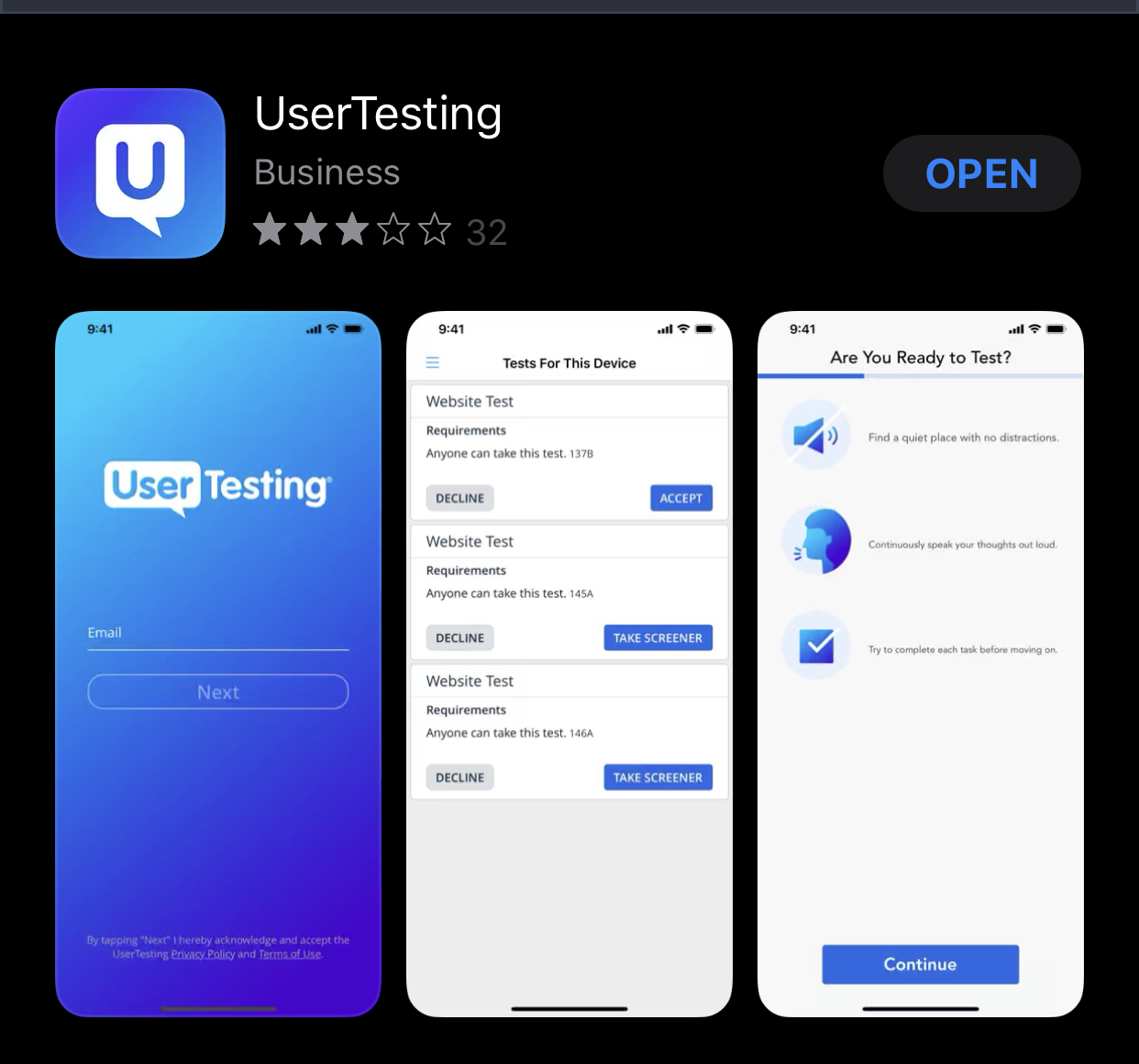 After entering your email, we'll redirect you to the App or Play store to download the UserTesting app. After the app installs, open it to move on to the next step.
Note: For Live Conversation sessions, you will use Zoom, and therefore, do not have to download a UserTesting recorder. You will, however, need to be able to join a Zoom meeting on your mobile device.
Step 3: Start the session and share your thoughts
When you open our app, we'll ask you to re-enter your email again to start your test. Next, we'll check our audio and guide you through recording your screen.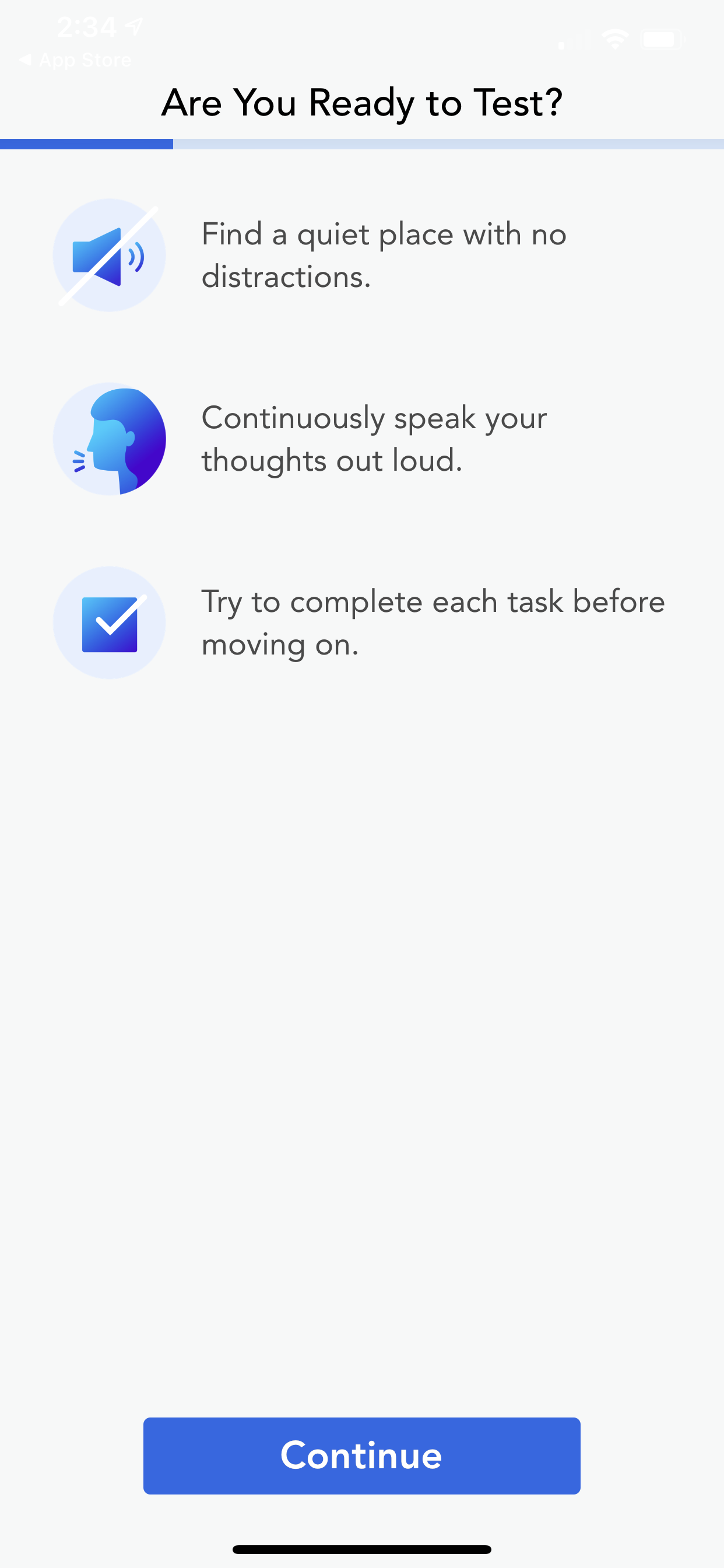 Read the instructions carefully and complete all tasks to the best of your ability.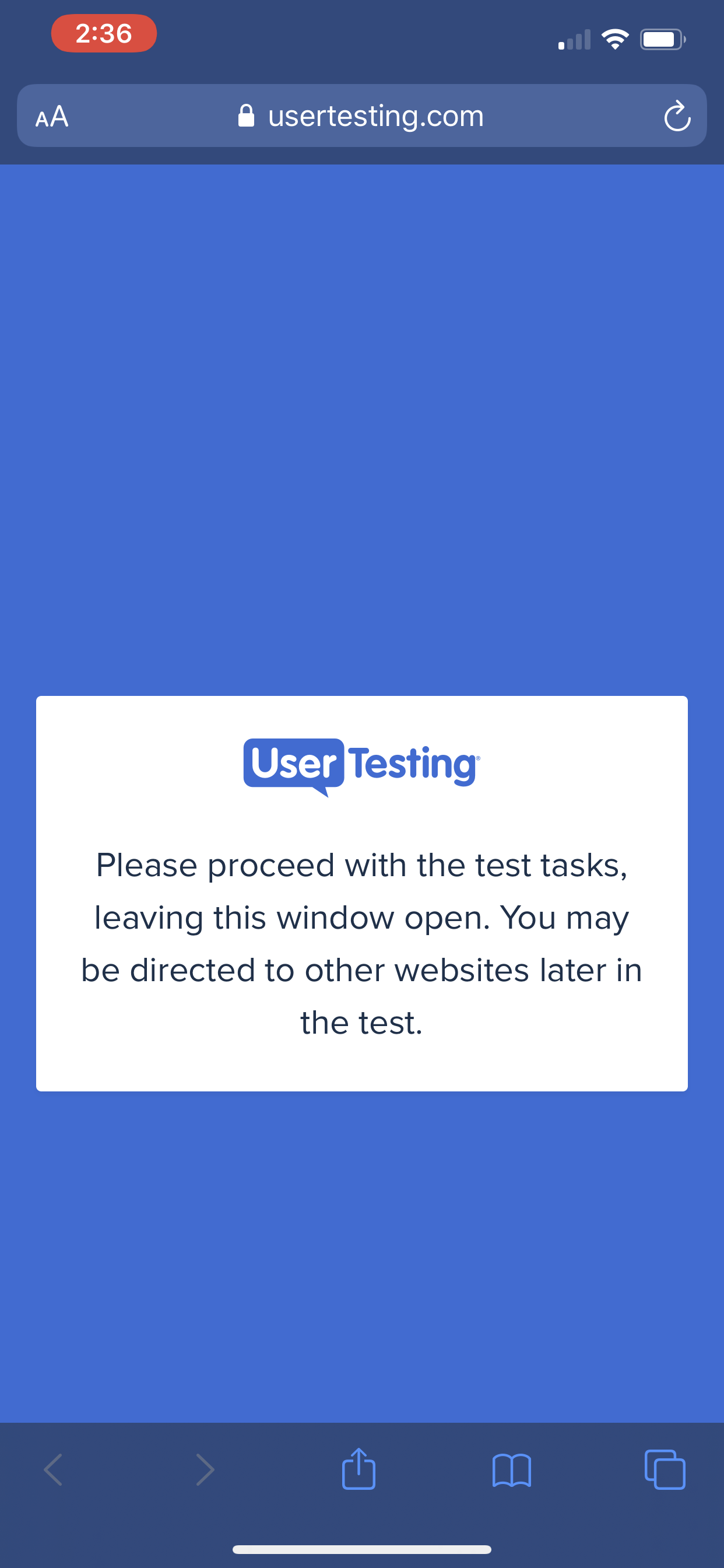 When you've finished giving your feedback, you can upload your test. Then, click Done.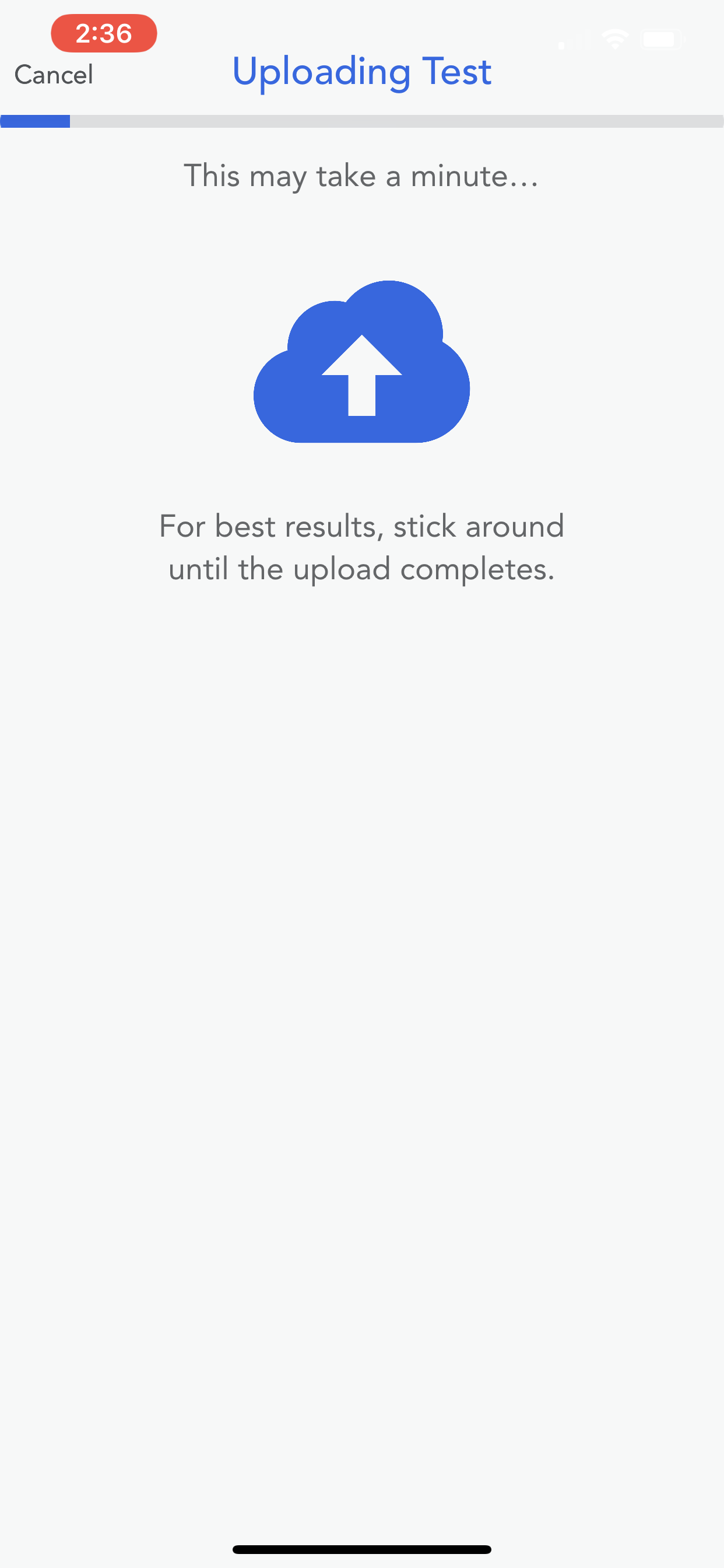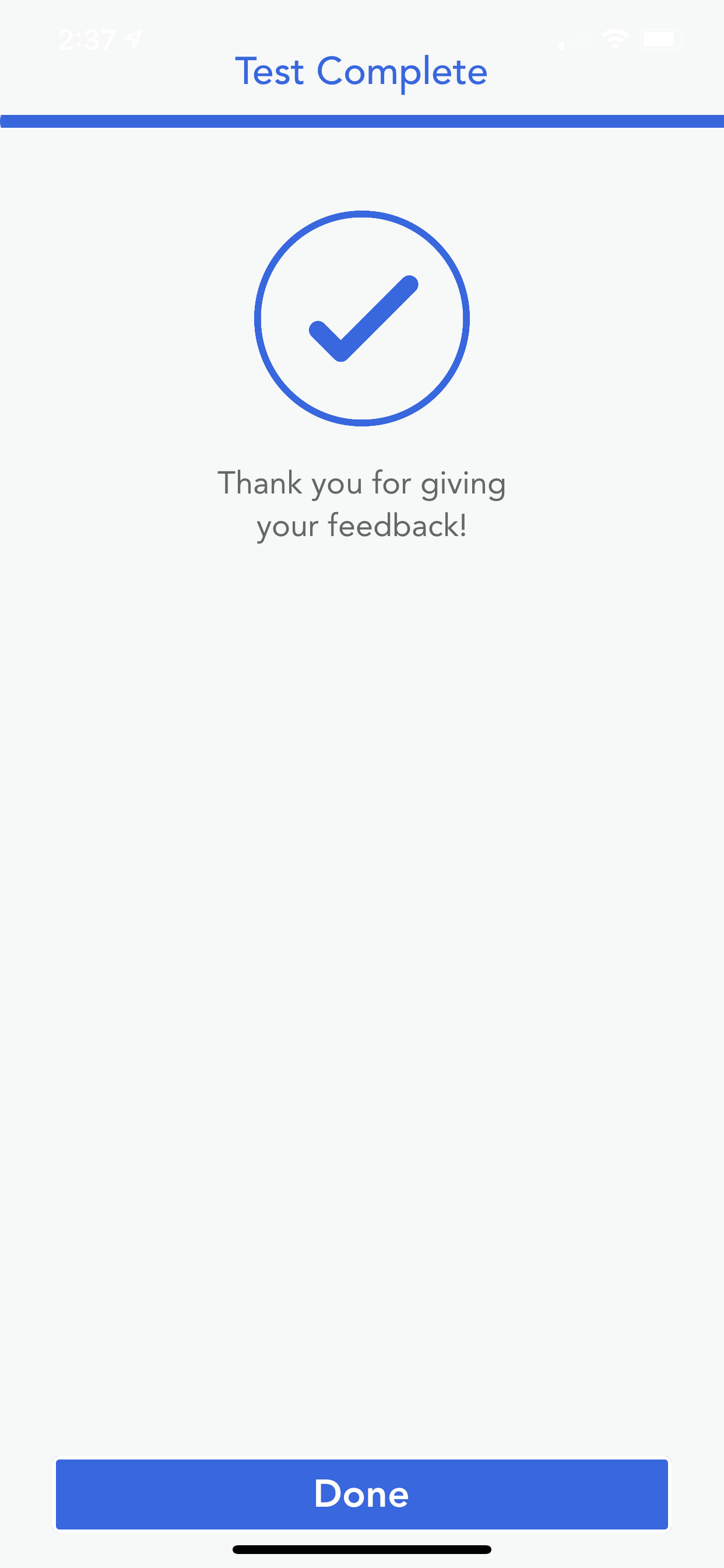 For additional guidance, review these videos for mobile tests:
For additional Contributor Support, visit the Contributor help center.
Learn More
Need more information? Read these related articles.
Please provide any feedback you have on this article. Your feedback will be used to improve the article and should take no more than 5 minutes to complete. Article evaluations will remain completely confidential unless you request a follow-up.