At a Glance
This article provides guidance for Admins on how to add or remove team members from an account. These steps apply to accounts on both the Flex plan and seat-based plan. Depending on which plan you are on, there may be slight differences in what you see in your Settings.
Click on the following header titles to skip to that section of the article:
Adding Team Members
On the People tab in Settings, follow these steps to add a team member.
1. Select Add new members.

2. Add the email address of each team member you would like to invite. Press Enter on your keyboard to separate email addresses. You can also paste multiple email addresses from a CSV file or spreadsheet.
Click Next to move to the next step.
3. Assign licenses. Here, you'll be prompted to choose their license type(s), access level, Approval flow settings (if enabled for your account), and Admin permissions.
If you are on the Flex plan, you will see options to select Creator or Viewer for the team member's role. You can also set Admin and Approval flow permissions.

You can further customize permissions by selecting the Edit link. A modal will appear where you can decide your team member's access level for different available account features.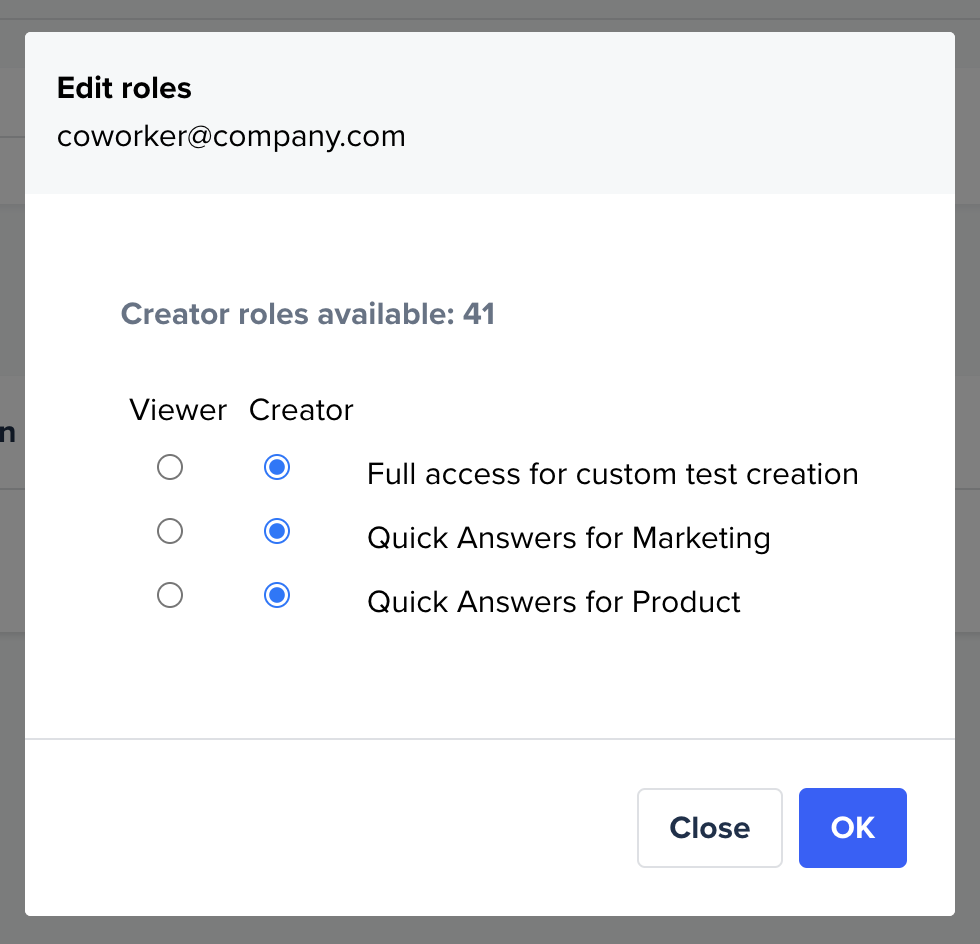 If you are on the seat-based model, you will see options to assign license types.

When you select Assign, a modal will appear allowing you to assign access and license type, Approval flow settings, and Admin permission.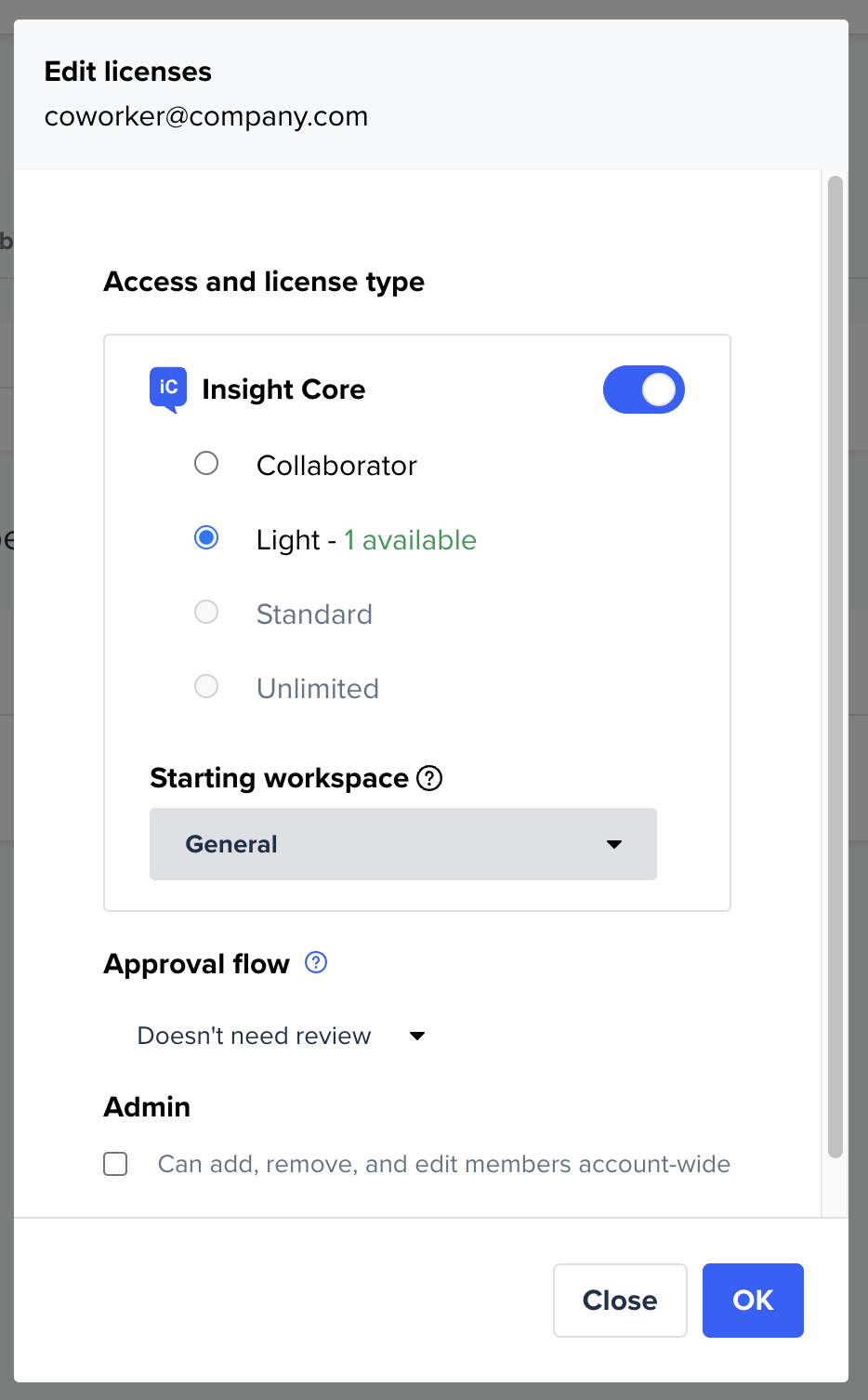 4. Once you're done, select Send email to add the new members. In the event someone loses an invitation or has not responded, you can send a reminder to join.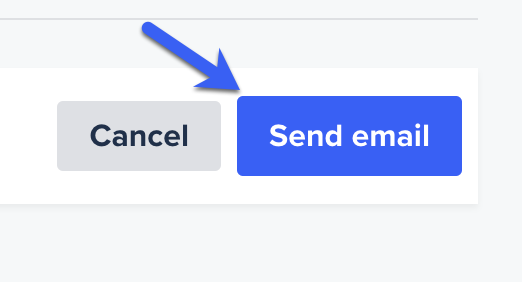 If you need to make changes before adding team members, do any of the following:
To add another person, click

① Add new members.

To change a person's profile, click

Edit

.

To remove someone, click

Remove.

To remove everyone, click Cancel

.
Removing Team Members
On the People tab in Settings, follow these steps to remove a team member.
1. Select the Options menu (...) next to the team member you'd like to remove and select Remove from account. 

Note: If you are not an Admin, you will not see this option. Contact an Admin on your account if you need to remove a team member.
2. Next, you'll be asked to confirm before the team member is removed.

You can remove any team member except the primary account creator. Email your Customer Success Manager if you'd like to make changes to this member.
Note: Removing a team member will only remove their access to the Platform; it won't remove any tests they've created. To remove their tests, select All creators from the Tests view of your Dashboard. Then, choose the team member's name from the drop-down menu to locate their tests.
To remove team members from specific workspaces without deleting them entirely, review our Workspaces FAQ article. If the person owns a private or hidden workspace, do any of the following:
Assign a new owner to the workspace.

Move the tests to a different workspace or a folder in a different workspace and delete the private/hidden workspace if no longer needed. Note that you can't delete a workspace with tests in it.

Archive the workspace.
Learn More
Need more information? Read these related articles.
Want to learn more about this topic? Check out our University course.
Please provide any feedback you have on this article. Your feedback will be used to improve the article and should take no more than 5 minutes to complete. Article evaluations will remain completely confidential unless you request a follow-up.