At a Glance
Custom Network allows you to invite anyone to join your networks through a custom, co-branded experience—your test contributors are quickly onboarded and ready to test in no time. UserTesting takes care of test distribution or scheduling live conversations, handles notifications, incentive payments, and more.
Custom Network is available on the following subscriptions:
Key Features
Create a profile form with the Profile Form Builder. The form is made up of attribute types—questions asking for information you want people to provide (e.g., number of children or kinds of pets) in the way you want it (e.g., no more than 15 characters or numbers only). These attribute types become the filters you use when selecting people for your test.

Send a link to the people you want to join your network. From this link, they can create accounts and sign up for the network, filling out the form to provide the requested information.

Create your own test invitations. You can customize test invitations with the build-your-own test invitations you design in the test plan editor.

You can even add a referral code to this link for more flexibility with your tests. For example, share the link and referral code with fans on Facebook and Twitter to uncover any differences between members of both sites. Or share the link and referral code with people you meet at a conference, or with fans in a loyalty program. To learn more about referral codes, see Custom Network: Create a Network

article.
Here's what people see when they click the link you send them: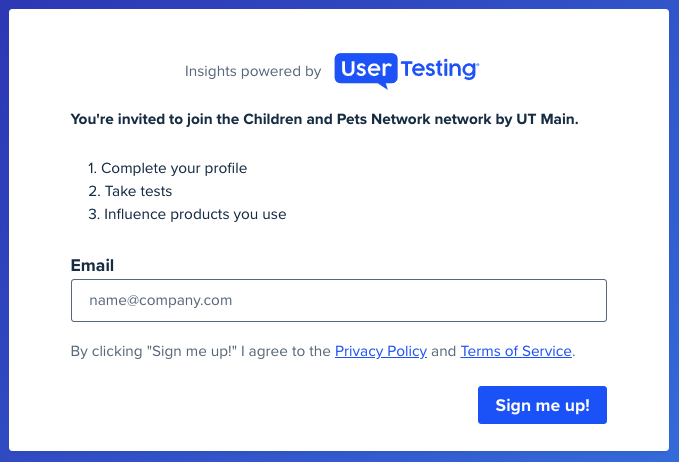 Once people create accounts and profiles, they can provide the information you requested.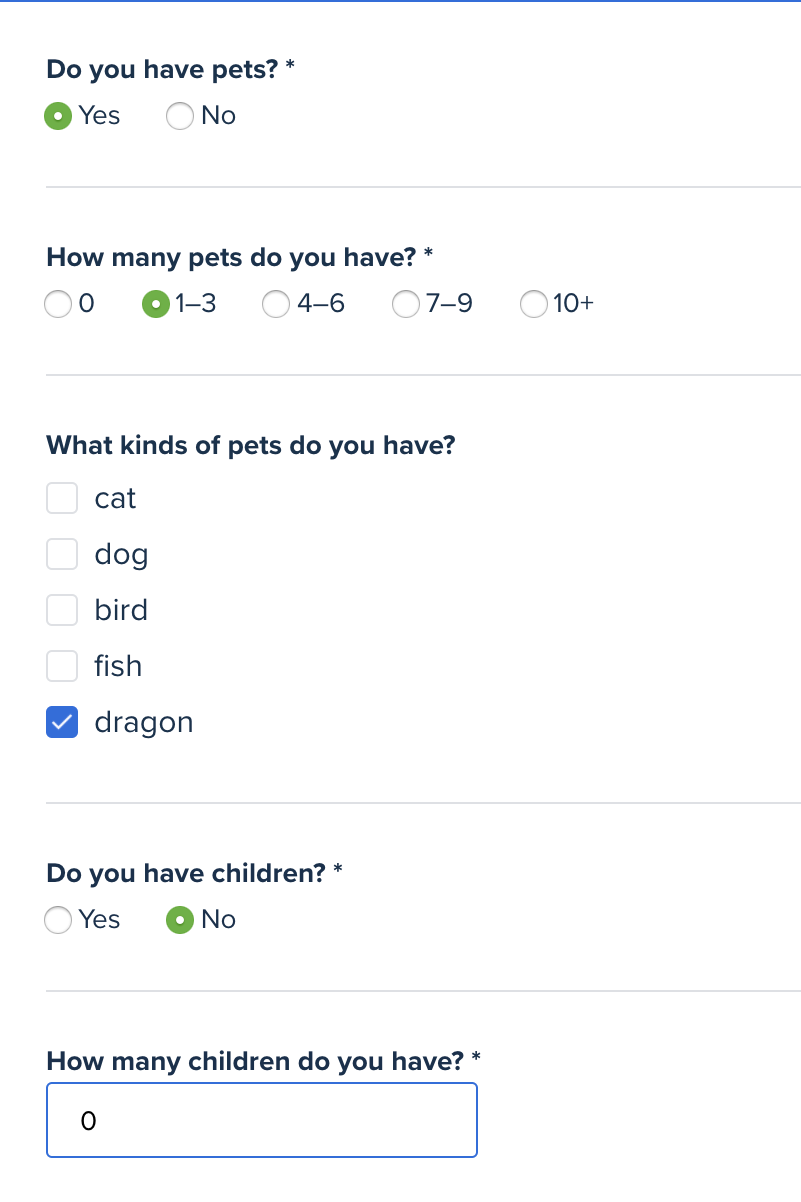 When you launch tests, use the filters you created in the Profile Form Builder to find the right people for your tests.

Using the filters above as an example, you can select people based on what kind of pet they have or whether they have children within a specific age range. When you're ready, launch the test to your network.
For Contributor Support, visit the Custom Network Support Center.
Learn More
Need more information? Read these related articles.
Want to learn more about this topic? Check out our University course.
Please provide any feedback you have on this article. Your feedback will be used to improve the article and should take no more than 5 minutes to complete. Article evaluations will remain completely confidential unless you request a follow-up.