At a Glance
Once contributors complete your test, the next step is for you to start digging into the results and extract insights. In this article, we discuss how you can begin analyzing and sharing results. This is Part 7 of a series of articles.
Overview

There are multiple ways to get insights from your tests, but two typical paths are to watch the videos and then make clips. Clips can be shared individually or combined to create a highlight reel to be sent out. (See below for basic information on both methods).
Another useful way to share insights, including tags, notes, and clips, is to share an overview of a test's results from the Summary tab.
Instant highlight reels
The easiest and fastest way to access insights is through our Instant Highlight Reels feature, which stitches together responses to the same task from all the contributors in your test. Access these through the Metrics tab.
Make a clip
You can easily create clips from your video. Share these video clips as is, or compile multiple clips into a highlight reel.
To begin, select a video to go to the video player. To get a clip with just one step, select the Clip button underneath the video. This captures the previous and current phrases spoken by the contributor. When you're happy with the clip, choose Save. (Learn more about Effectively using Notes and Clips).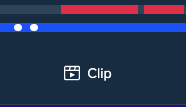 Make a highlight reel
A highlight reel is a curation of any clips you've created. Once you have made clips from the original recording, you can make a highlight reel by...
Selecting the Highlight Reels option from the navigation menu on your UserTesting Dashboard, then...


Clicking the Create reel button.
All available clips will be listed on the left (under Available clips). Filter the list of clips by searching by tag, keyword, or test title. Then simply select and drag the clips you want in your highlight reel. Preview or share the reel by using the Preview and Share buttons in the top right corner.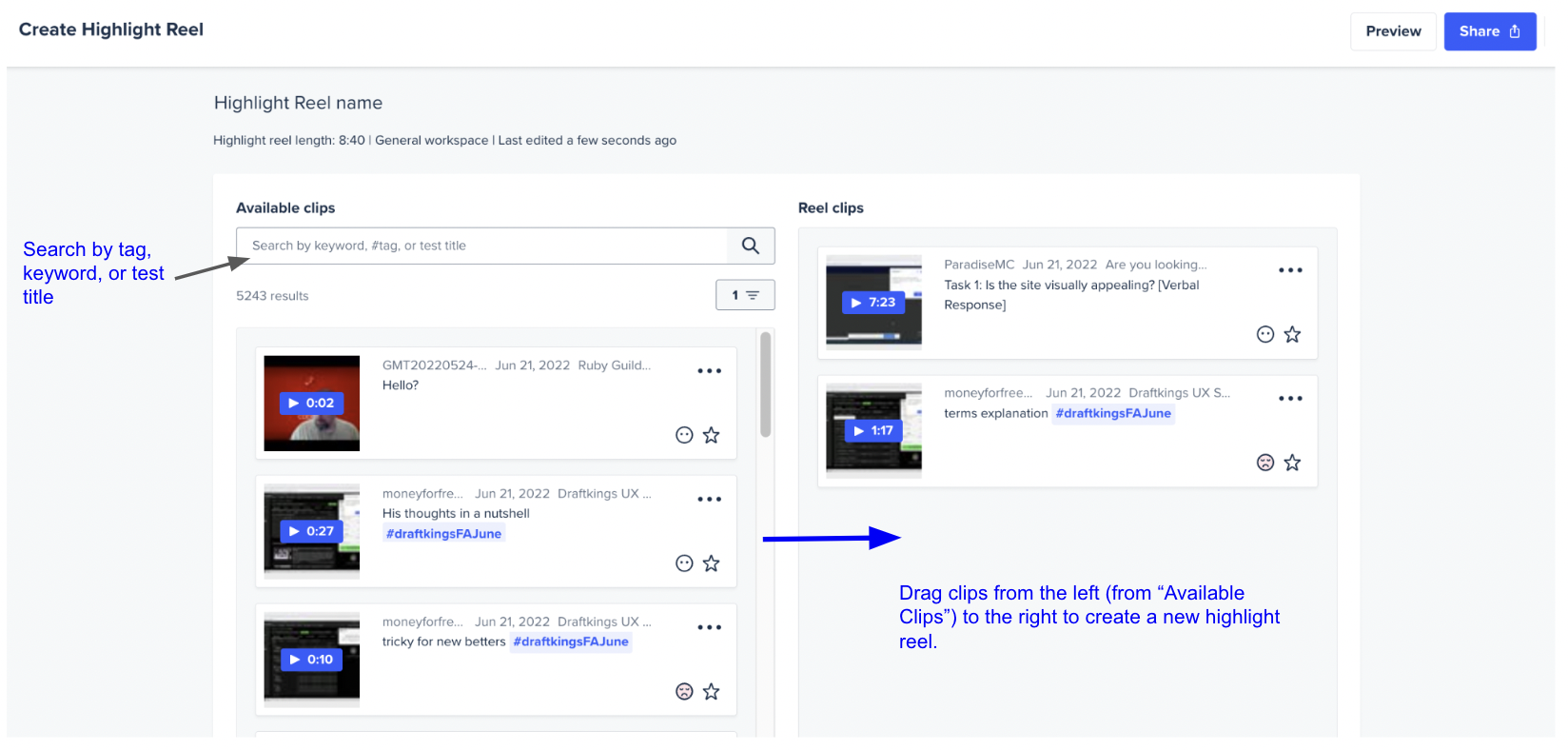 Share your videos
Having observed the test data, you're ready to share your insights! In addition to sharing highlight reels (as described above), you can also share with colleagues and stakeholders full videos or video clips, which can be a great way to promote a customer-centric culture in your company.
Below are a couple of ways you can distribute your findings to colleagues and stakeholders.
From the Sessions tab
From the Sessions tab of an individual test, click the Actions drop-down...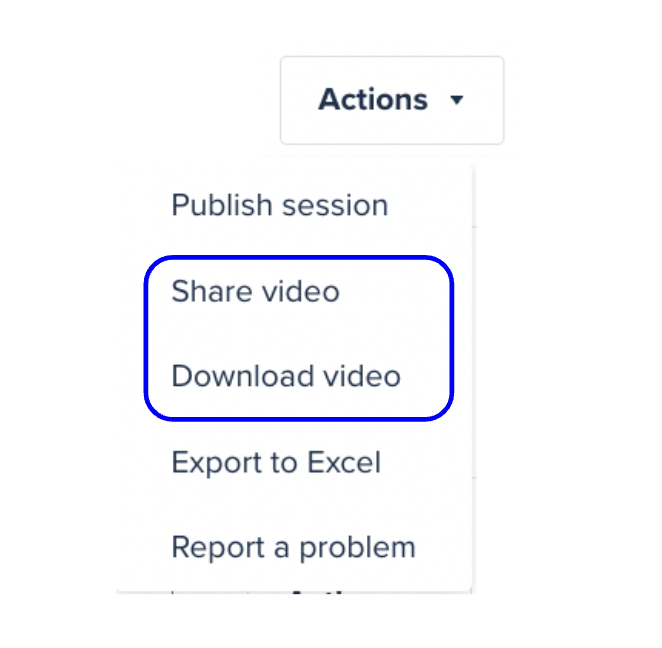 ...and you'll see two options for sharing a video:
Share video option.

Copy the link, send an email, or post to Slack inviting colleagues to log in to view the videos. Note that share settings follow the permissions you establish in the UserTesting Platform. If you choose to share with "anyone with a link," then the recipient can view the video without a UserTesting account. If you share with "anyone on this account," the recipient must be on the UserTesting account to view the video.

Download video: Download the video to your computer

.
From the video player 
You can also click the blue video player icon next to the contributor's name. Doing so takes you to that contributor's video session, where you'll see Share and Download video options.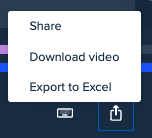 Share your test
Another share option is to share the entire test. From the Dashboard, go to an individual test and select the Options drop-down ellipsis (three dots).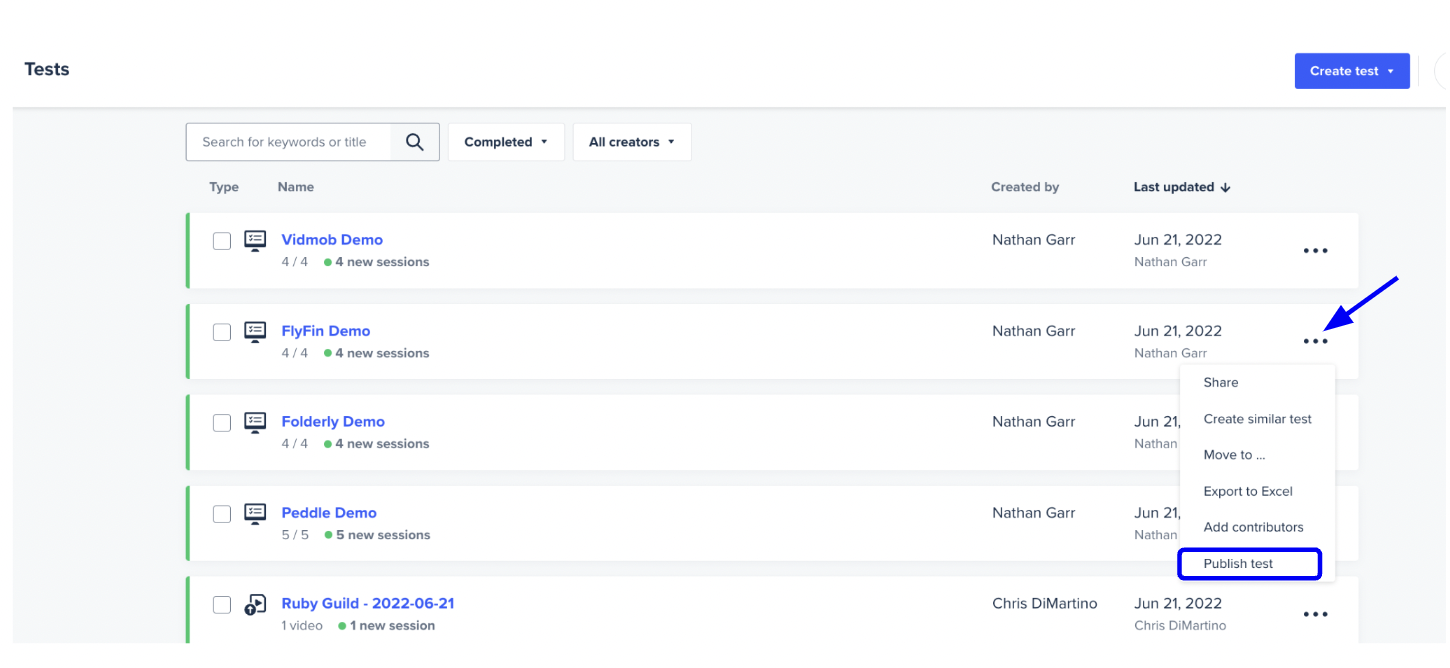 In addition to the option for sharing the test with a colleague or stakeholder, the drop-down also contains a Publish test feature, which allows you to publish a custom page listing the videos. This option does not require you to add people to your account.
Some things to consider when sharing your findings:
Back up your claims with user quotes from the tests.

Be careful not to place blame on any of your teammates, and choose your words carefully when communicating negative feelings: "Users found this feature frustrating" is much easier to hear than "This feature is terrible."

Encourage team members to ask questions about the findings, but remind them not to make excuses. The point is to learn about the customer experience, not to defend design decisions.
You've done it!
You can now share the insights you've gathered from your first UserTesting test. Hopefully, you've seen how easy and valuable testing can be and are on your way towards incorporating user feedback into all of your business decisions.
Now that you've launched your first test, you can use it as a template to keep testing. This can be done by selecting Create similar test from the options menu on your Dashboard. Then you can make minor adjustments to the test: for instance, you can make changes to any demographic filters and then quickly launch.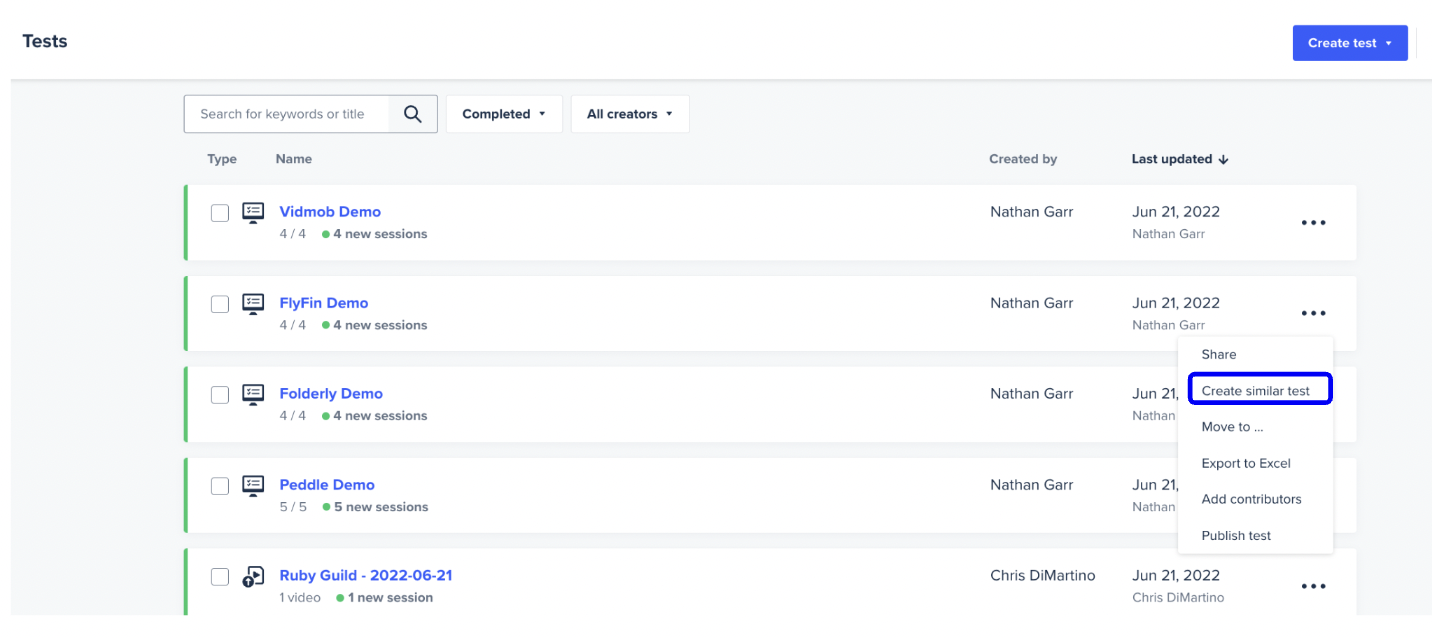 Finally, if you ever need help, our award-winning Support team is always happy to help. You can live chat with them directly through the UserTesting Platform during business hours, or contact them by using this form.

Learn More
Need more information? Read these related articles. 
Want to learn more about this topic? Check out our University courses.
Please provide any feedback you have on this article. Your feedback will be used to improve the article and should take no more than 5 minutes to complete. Article evaluations will remain completely confidential unless you request a follow-up.