At a Glance
This lesson describes the steps needed to create and launch a desktop test from the UserTesting Platform, and covers the process for downloading a desktop application in preparation for a Live Conversation interview. 
Step 1. Log in to your Dashboard
Step 3. Select the type of study you'd like to conduct
Step 6. Review and launch your test
Installing desktop software for a Live Conversation interview
Creating a launching a desktop test
What follows are the steps for using the UserTesting Platform to generate and launch a desktop test. 
Step 1. Log in to your Dashboard
Log in to your Dashboard.
Step 2. Create a new test
At the top of the Dashboard, click the Create test drop-down then select the Create a test option to create a new study.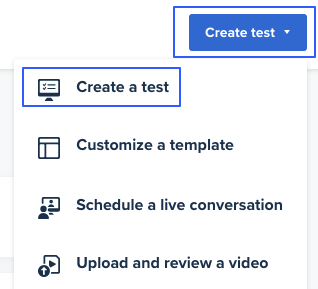 You can also create a test from a template by clicking the Customize a template option from the same drop-down.
Step 3. Select the type of study you'd like to run
Since we want to test a website, select the Website tile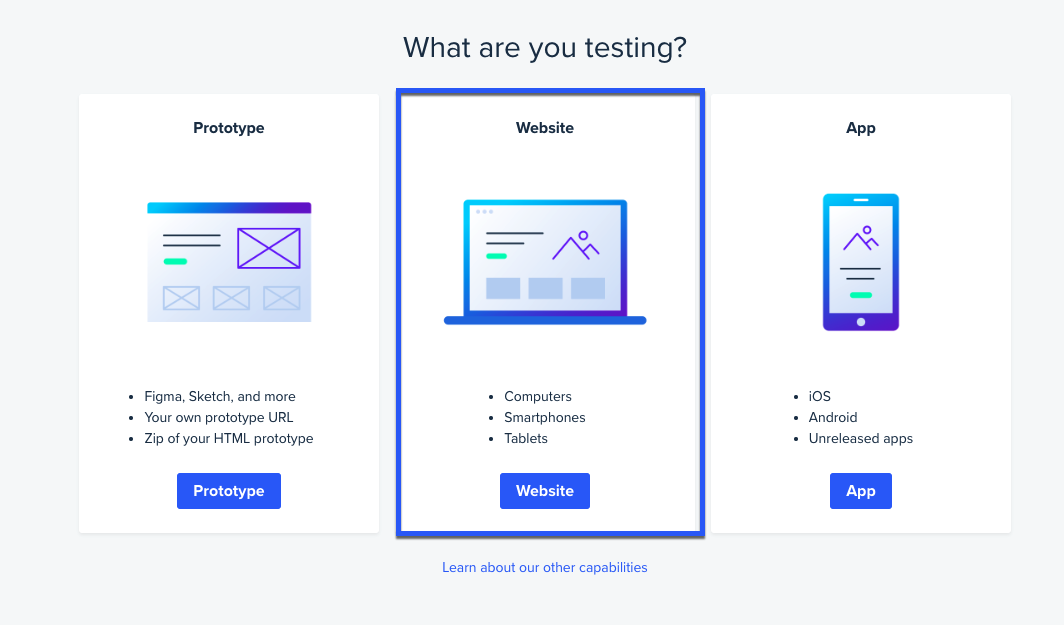 Next, you'll decide whether to get feedback from UserTesting contributors, or create a link and invite your own users (if included with your subscription). We'll be using UserTesting Network members in this example, so select Build audience. 
When you arrive at the Create Test page, you can start to either build contributor groups or create your test plan.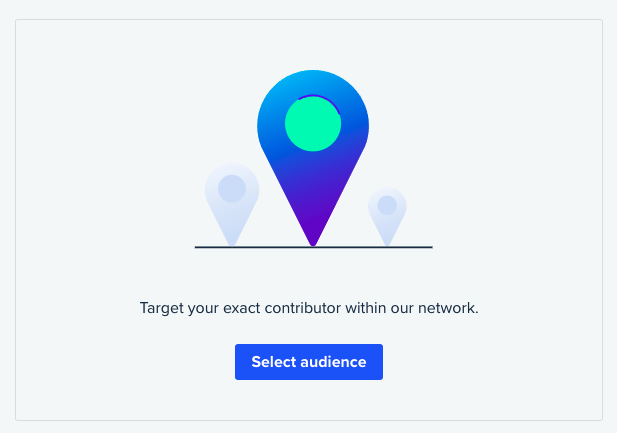 Step 4. Select an Audience
Having clicked on Select audience, you are directed to a page where you choose your target audience. If you have questions about creating contributor groups with the UserTesting Contributor Network, please visit this Knowledgebase article to learn more.
Select the UserTesting Contributor Network option and then settle on the number of contributors you want to take your test. Also, check the device type that you want contributors to test with.

Scroll down the Build Audience page to the Screeners section. Screeners are questions that help you pinpoint the precise audiences you are seeking. Add new screener questions by...
Clicking and dragging the Screener question 

element into the Screeners box.

If you have saved screeners from past tests, click the Saved screener questions link and drag existing questions from drop-down menu that appears.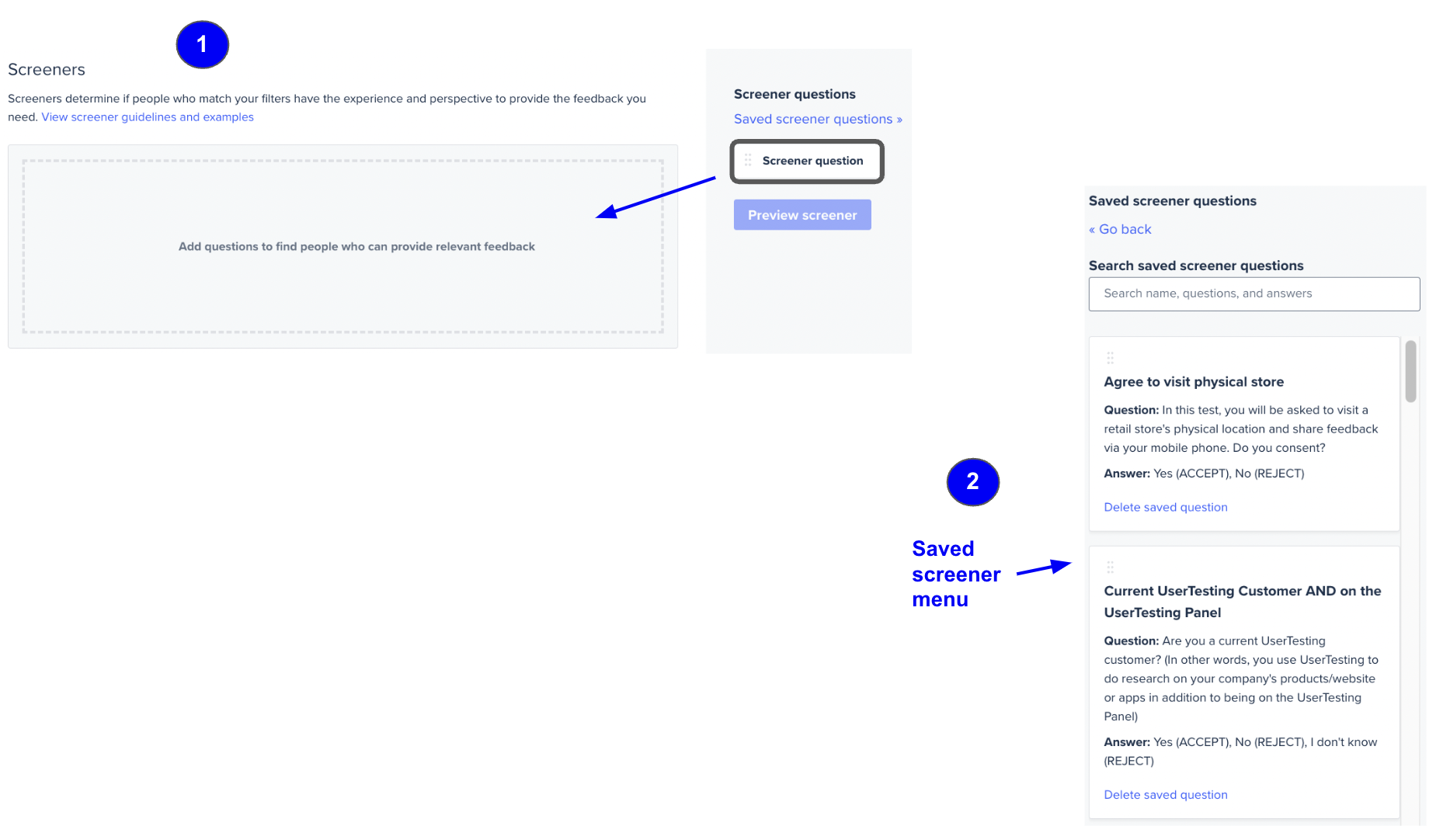 When you are happy with your filters and screeners, click the Done button.
Step 5. Build your test plan
Once you have returned to the Create Test page, select Build test plan to start creating your test. Provide a starting URL, as well as any scenario-related details that set the stage for contributors.

Then, select the elements that you want to include by dragging them into your test plan.
Once you are done creating your test plan, click Done button. 
Step 6. Review and launch your test
The Create Test page now displays your tiles with details for your audience and test plan. Review the information and remember to give your test a name. When satisfied, click the Launch Test button. You can also schedule your test to be launched at a later time. (Note, depending on your account permissions, you may instead see a Request review button, indicating that the test must be approved before you can launch.)

Installing desktop software for a Live Conversation interview
If you're looking to test a desktop application during a Live Conversation test, be aware that some customers might struggle with the process of installing the desktop application. There are steps you can take to minimize the obstacles contributors face when participating in a Live Conversation interview:
Test run the installation of the app yourself and document the steps with screenshots that show both success and failure. Doing so could help the moderator troubleshoot on behalf of a contributor who's having issues.

During the test run, note whether you're asked to provide personal identifiable information (PII). If possible, create test accounts and information and integrate this information into your test plan.

Be sure to test run and document the process of de-installing the software, as you'll be taking contributors through those steps, too.
Having conducted the test run for downloading the software, consider a two-part test:
Conduct an

unmoderated

test in which you instruct contributors only to download the desktop application. If, during your test run, you were asked to provide PII, include a screener when recruiting contributors for the unmoderated test that informs potential contributors that PII will be asked for. Or, if possible, create test accounts and information.

For those contributors who succeeded in downloading the app, invite them to your Live Conversation.
Before the test concludes, show contributors how to de-install the software. You'll want to factor into your test plan the few minutes it will take to complete this de-install process.
Learn More
Need more information? Read these related articles.
Want to learn more about this topic? Check out our University courses.
Please provide any feedback you have on this article. Your feedback will be used to improve the article and should take no more than 5 minutes to complete. Article evaluations will remain completely confidential unless you request a follow-up.