At a Glance
This article takes you through the multistep experience of becoming a member of the UserTesting Contributor Network—from completing the application process to submitting tests that are reviewed by a team of UT testing experts.
The UserTesting Contributor Network is a global network of test contributors who complete tests produced and launched through the UserTesting Human Insights Platform. Throughout the contributor experience, we take steps to ensure that the feedback you receive on your tests is of the highest quality.
Click on the following header titles to skip to that section of the article:
Application process
All contributors on the UserTesting Contributor Network have to apply and be approved by a team of reviewers before they can start taking tests. To apply to the network, they'll need:
A computer that runs Windows or macOS

An iOS or Android device with the UserTesting application installed

A reliable internet connection

A microphone, either built-in or external

To be at least 18 years old

Ability to speak thoughts aloud in English, German, or French 
To start the process, a person must submit their email address on our website or in the app. To complete the application process, the person must verify their email, complete their profile, connect their PayPal account, and submit a practice test. 
Prospective contributors can complete their profiles before approval. The items on the applicant checklist can be completed in any order they prefer. These steps can also be completed on UserTesting mobile app.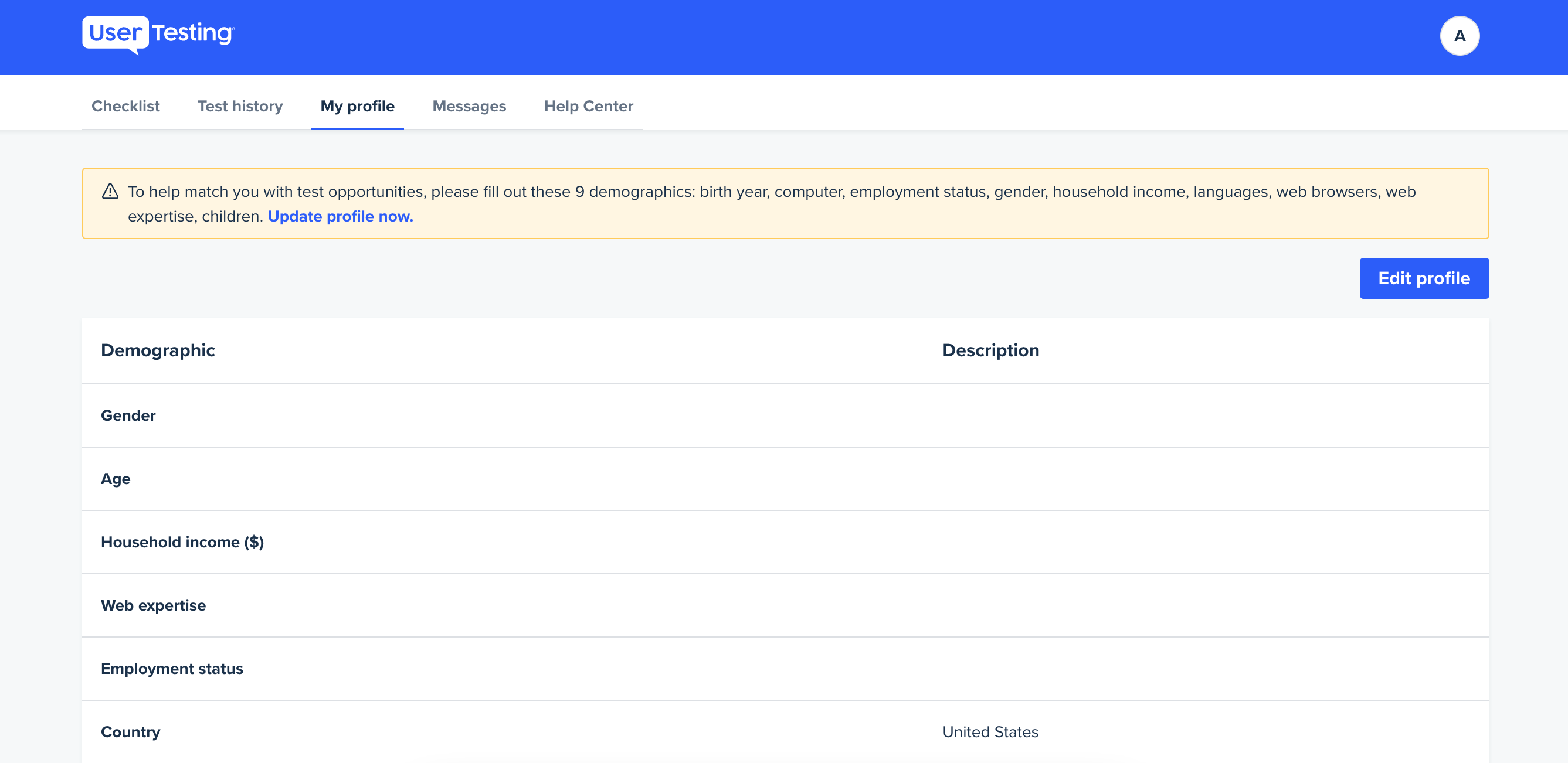 The practice test consists of a few simple tasks so that we can ensure that the prospective contributor meets our quality standards and technical minimum requirements.
Answering Screeners
Once a contributor's profile has been filled out, they'll start receiving invitations on their Test Feed, where they can answer screener questions to qualify for tests.
Test contributors can view and accept tests on their UserTesting contributor Dashboard—accessible on desktop or through the UserTesting mobile application. Once you launch a test, only people matching the target contributor profile (i.e., the demographic requirements you identify in the Filters section of the Build Test Plan page) will be able to view the test invitation on their Dashboard. From there, they will answer any additional screener questions you created in order to be selected to participate in a test and offer their feedback.
See our best practices for screener questions.
If they pass all the screeners and qualify for your test, contributors will be prompted to start our recorder to share their device screen, microphone, and camera (if the Contributor View feature has beem selected).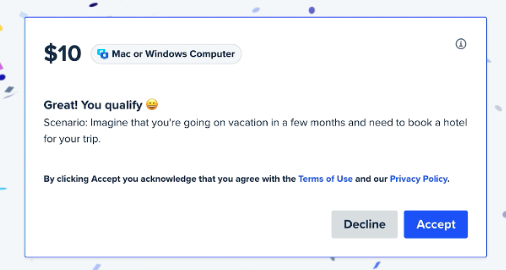 Note: Before creating screener questions, be sure to first review the available filters. Using filters instead of screener questions helps to get your test to those contributors who best fit your demographics—resulting in a better experience for contributors and faster results for you.
Taking Your First Test
The setup process instructs contributors on how to share their screen and enable their audio, as well as how to use the seamless recorder when taking the test. For the first test (and subsequent tests), the recorder a contributor will use is dependent on the browser:
Google Chrome: The UserTesting Browser Recorder (with the on-screen widget) will be used. 
Safari, Edge, and Firefox: The seamless recorder (includes two tabs) will be used. 
Tests are only available after every step on the applicant checklist has been completed.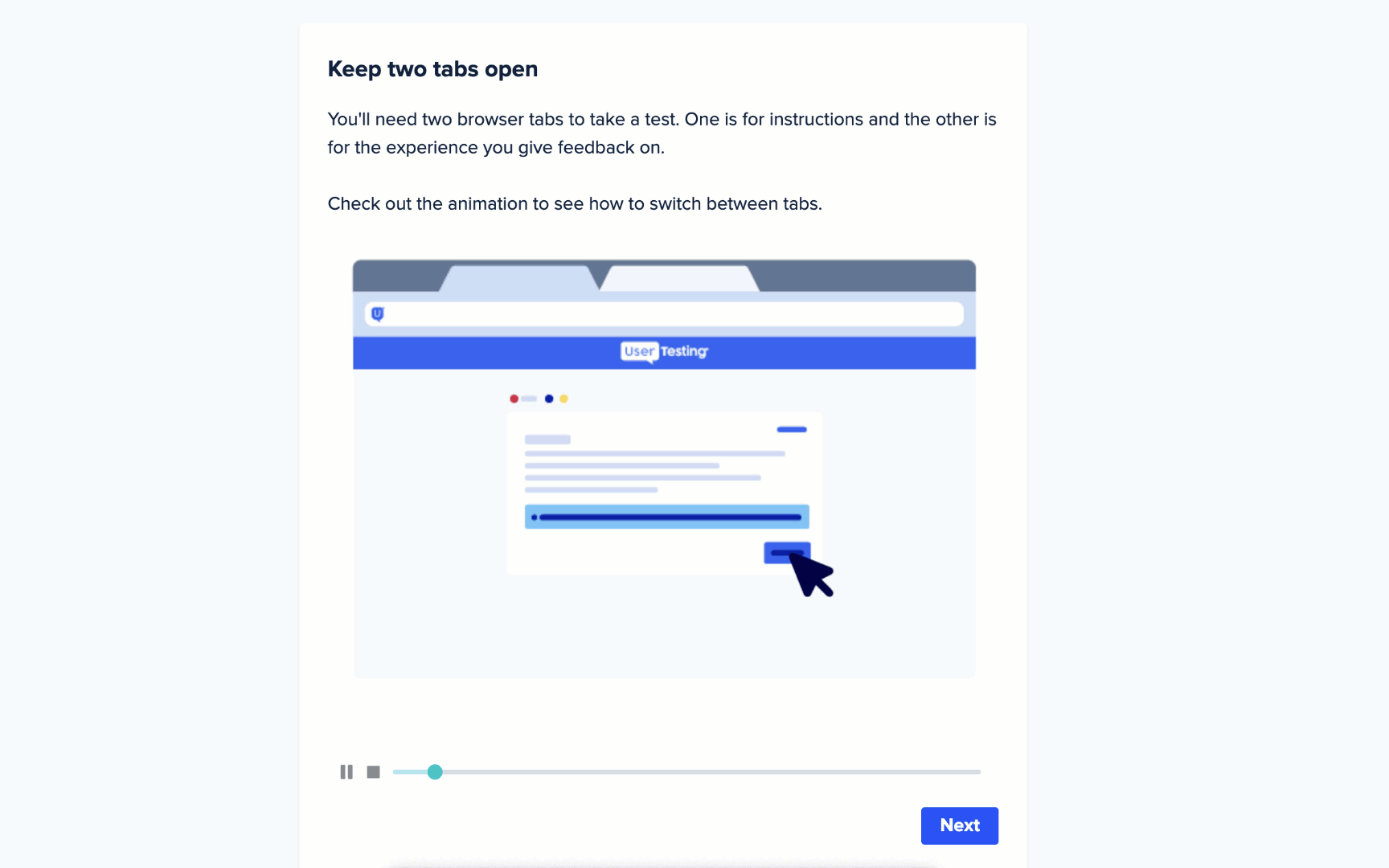 Taking more tests
All first tests are manually reviewed and scored before a contributor can take more tests on the UserTesting Platform. Our team provides personalized feedback to new contributors to ensure they produce the highest-quality feedback to customers.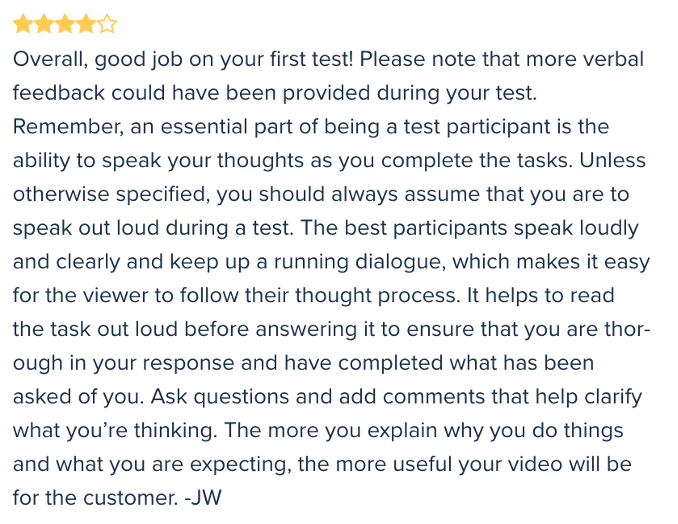 Getting paid
Once a contributor completes their test and submits the recording, the video is automatically uploaded. Our system then pays contributors a set amount depending on the type of test they complete (e.g., unmoderated, Live Conversation). Additional payments for longer tests need to be paid out manually. Read our article for more information on ordering longer tests. 
Self-service resources
Contributors have many resources available to them for when they need help or if they want some tips for navigating different types of tests.
Every month, we send a contributor-focused monthly newsletter to UserTesting Contributor Network members to keep them up to date on the Platform's latest features and changes. We also include helpful testing tips in the newsletter, such as reminding contributors to review the Contributor Code of Conduct and perform frequent audio checks:
Contributors also have access to helpful lessons available on their Dashboard. These lessons cover topics ranging from privacy protection when testing to how to participate in a Live Conversation session to what they can expect from a card sorting activity. "Completed" tests are now found under the "Test history" tab. Under that same tab, you will also find information for all tests, regardless of status, including sessions that a customer may have canceled.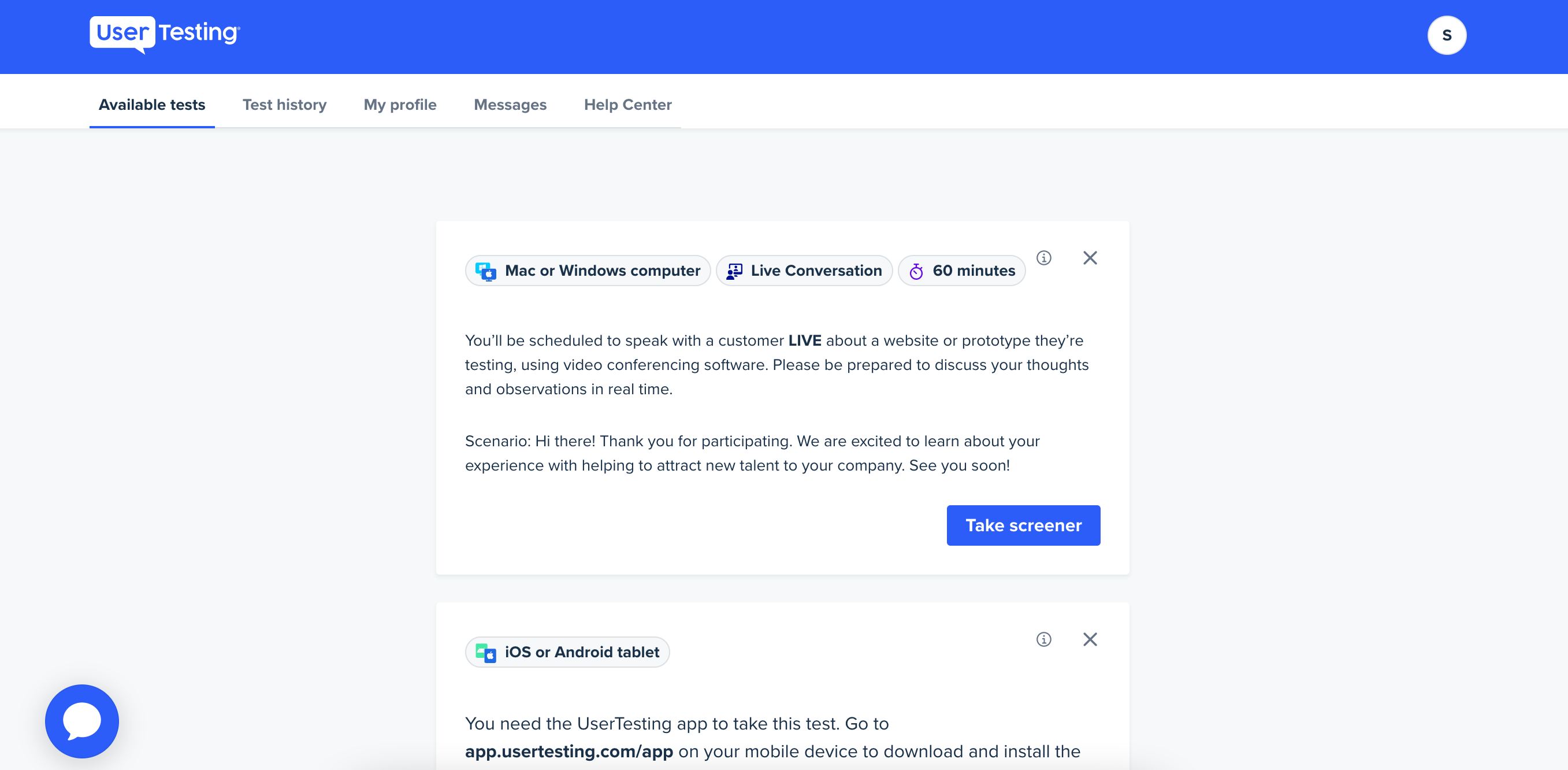 If a contributor needs assistance while using our Platform, they have access to a chatbot, located on their Dashboard and in the contributor Support center. This chatbot was built by subject matter experts and is continuously updated with new content so as to assist contributors.

UserTesting Contributor Network quality
We have all these quality assurance processes listed above to ensure you get the highest-quality feedback. Read more about how we ensure high-quality feedback.
Learn More
Need more information? Read these related articles.
Want to learn more about this topic? Check out our University courses.
Please provide any feedback you have on this article. Your feedback will be used to improve the article and should take no more than 5 minutes to complete. Article evaluations will remain completely confidential unless you request a follow-up.