At a Glance
Start testing your mobile site today with these instructions on how to build and launch your test on the UserTesting platform.
Step 6. Review and Launch Your Test
Step 1. Log In
Log into your dashboard.
Step 2. Create a New Study
Select the Create test dropdown from your dashboard, then select Create a test to create a new study.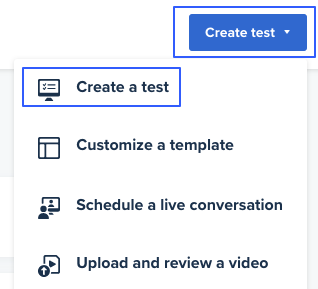 Step 3. Select Study Type
Select Website.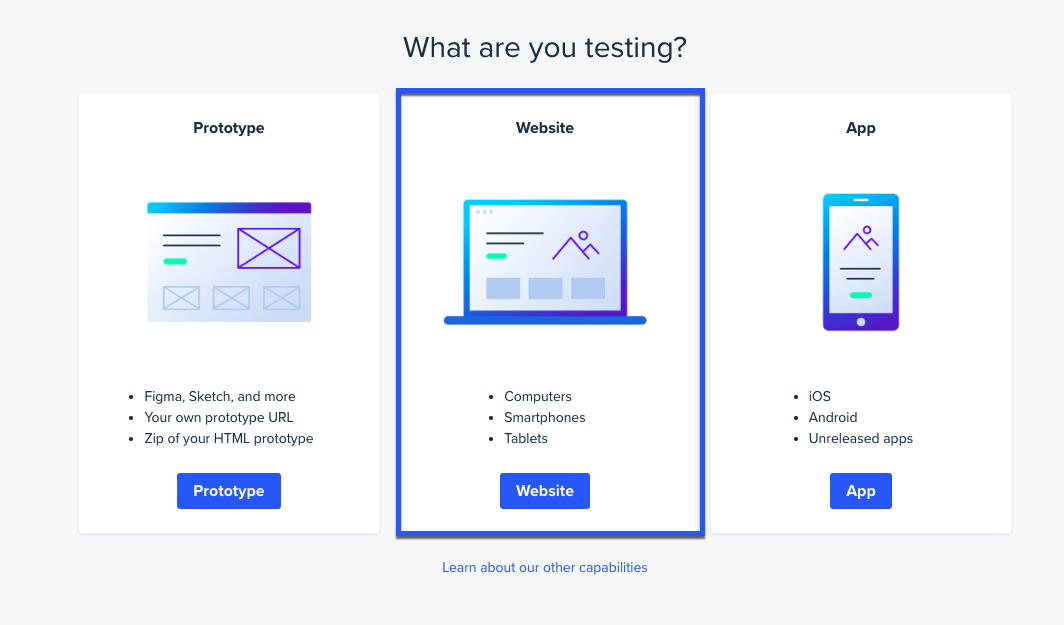 Step 4. Select Audience
Click Build audience to test with people from our networks or your own. You can also use create a link to share with anyone outside of the UserTesting Platform (Invite Network). In this example, we'll select Build audience.
When you arrive on the overview page, you have the option to start building your audience or to get started creating your test plan. You can use any saved audiences or create from scratch. To learn more about building an audience please review Targeting Your Audience. 
Step 5. Build your Test Plan
Once you have returned to the overview page, select Build Test Plan to get started on test creation. Provide a starting URL as well as any scenario-related details to set the stage for your test contributor.
If desired, you can require contributors to start from a native browser on their device. Note that selecting this option will change the recording method in such a way that finger taps, and contributor view will no longer be captured.

Then, select the elements that you want to include by dragging them into your test plan from the  sidebar. 
Once you are done creating your test plan, you can click the Done button to return to the overview page.
Step 6. Review and Launch Your Test
The overview page should now display your audience targeting as well as the test plan. Review the information and remember to give your test a name. You can also preview your mobile test. When you are satisfied, click the Launch Test button. 

Learn More
Need more information? Read these related articles.
Want to learn more about this topic? Check out our University courses.
Please provide any feedback you have on this article. Your feedback will be used to improve the article and should take no more than 5 minutes to complete. Article evaluations will remain completely confidential unless you request a follow-up.