Within UserZoom GO, all of your research is organized into Workspaces and Studies.
Workspaces
Workspaces are like folders that allow you to organize your studies into logical groups. You can create as many workspaces as you want. Customers typically set-up workspaces by team, product, concept, project, persona, etc.
Please refer to this article if you wish to learn more about Workspaces.
Each workspace contains its own Studies and Users. Here's how an account with two Workspaces might be structured:
Your current Workspace name is on the top left of your dashboard and the list of users is on the right. In the example below the Workspace name is Customer Support Main:
In order to create a new Workspace, or navigate to other Workspaces, click on the Workspace name. 
Studies
A Study in UserZoom GO contains all of the questions, tasks, setup information, user recordings, notes, clips, results overview (for unmoderated studies), and a shareable Insights Report:
Here's an example of a completed Study: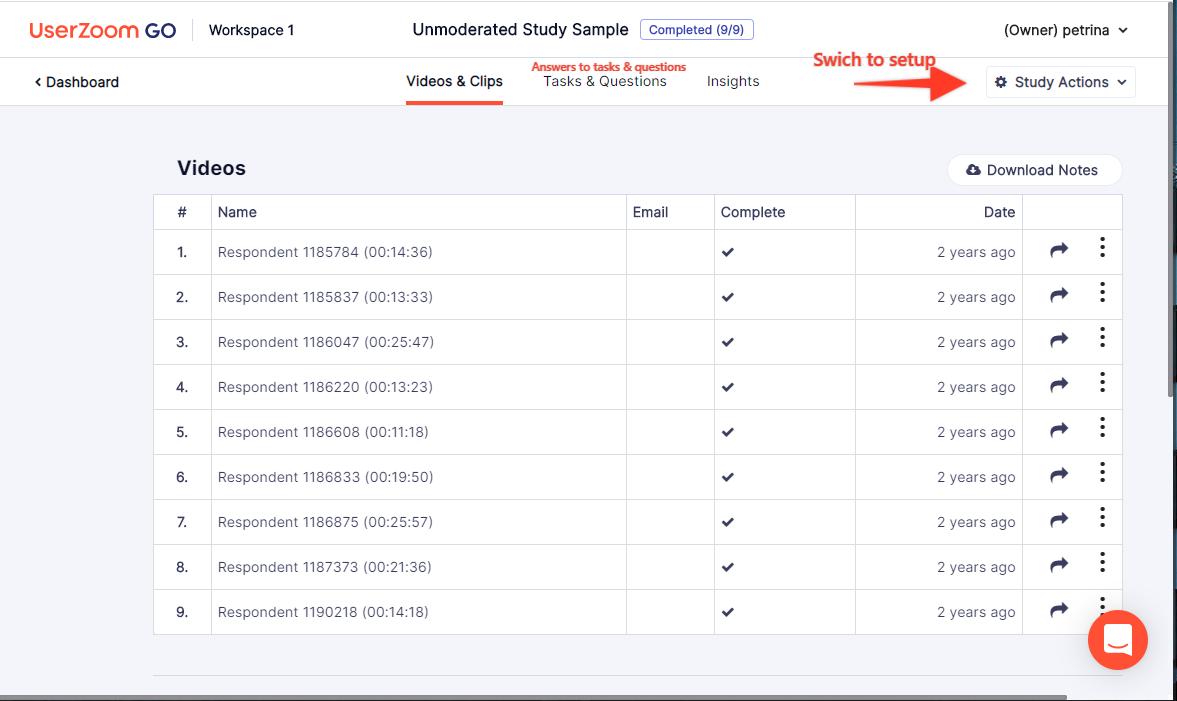 Please provide any feedback you have on this article. Your feedback will be used to improve the article and should take no more than 5 minutes to complete. Article evaluations will remain completely confidential unless you request a follow-up.