Participant, joining, screen share, moderated, interview, session, join.
Participants should plan to be about 2-3 minutes early so that they can complete the system tech check.  On the device specified (depending on whether the study is designed for mobile or desktop), the participant will click the session link in their invitation or confirmation email.   This will start the tech check for them, and they will then be in the waiting room (music will be playing so they can ensure their headphones or speakers are working!).
When ready, the moderator will start the session from their side and be face-to-face with the participant so that they can talk to each other.   
The moderator may start recording the session here (both mod and test participant will hear an audible "This session is now being recorded". )  
Screen sharing can only begin once session recording has begun.   Once the participant has agreed as shown below,  he or she can begin to work with a website or prototype.
On mobile, screen sharing will look like this:
On Android, the participant just needs to tap "Start Now":
iOS users will need to tap "Start Broadcast":
Here's what it looks like on MacOS: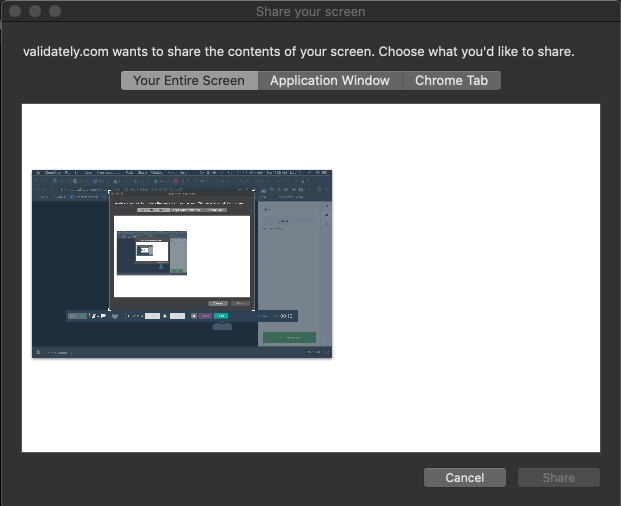 And on Windows:
Please provide any feedback you have on this article. Your feedback will be used to improve the article and should take no more than 5 minutes to complete. Article evaluations will remain completely confidential unless you request a follow-up.