Screen sharing, moderated, device, screen.
All moderated tests begin as a face to face between the moderator and the participant.
Screen sharing can only begin once session recording has begun.
When ready to share the participants screen, the moderator will select 'begin recording', and then click on the Start screensharing button at the bottom of your screen.
Remind the participant that you will have access to their entire screen and they should close or minimize any windows they don't want to be seen or recorded. 
From the participant perspective, they will need to select the screen as shown below:
For a Mac the participant will see this:
Not working on a Mac? Please see this article for specific instructions for Macs running Catalina, based on permissions required by Apple on this OS version:
Screen recording sharing in MacOS 10-15 Catalina Big Sur later
On a Windows computer it will look like this:
*Note that they must select the Your Entire Screen Tab and also click on the window before clicking Share.
Android
On Android, the participant just needs to tap "Start Now":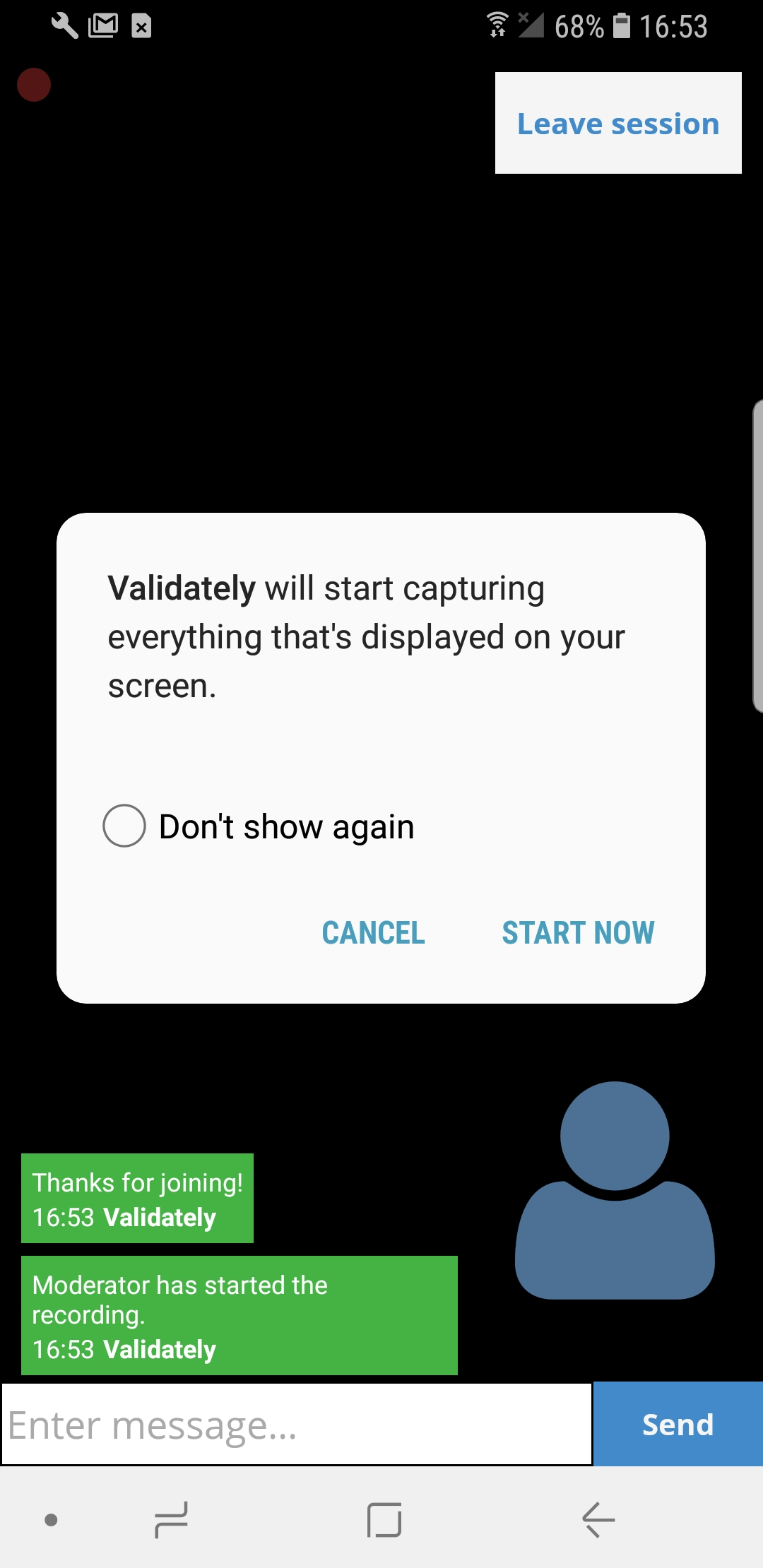 iPhone
iOS users will need to tap "Start Broadcast":
Please provide any feedback you have on this article. Your feedback will be used to improve the article and should take no more than 5 minutes to complete. Article evaluations will remain completely confidential unless you request a follow-up.