Hashtags can be added to a note while taking live notes during a moderated session, or while watching the video playback of an unmoderated session like this: 
Those hashtags are then visible in your Notes csv download like this:
And you can synthesize all your data collection via hashtags in a Userzoom Go Insight Report like this: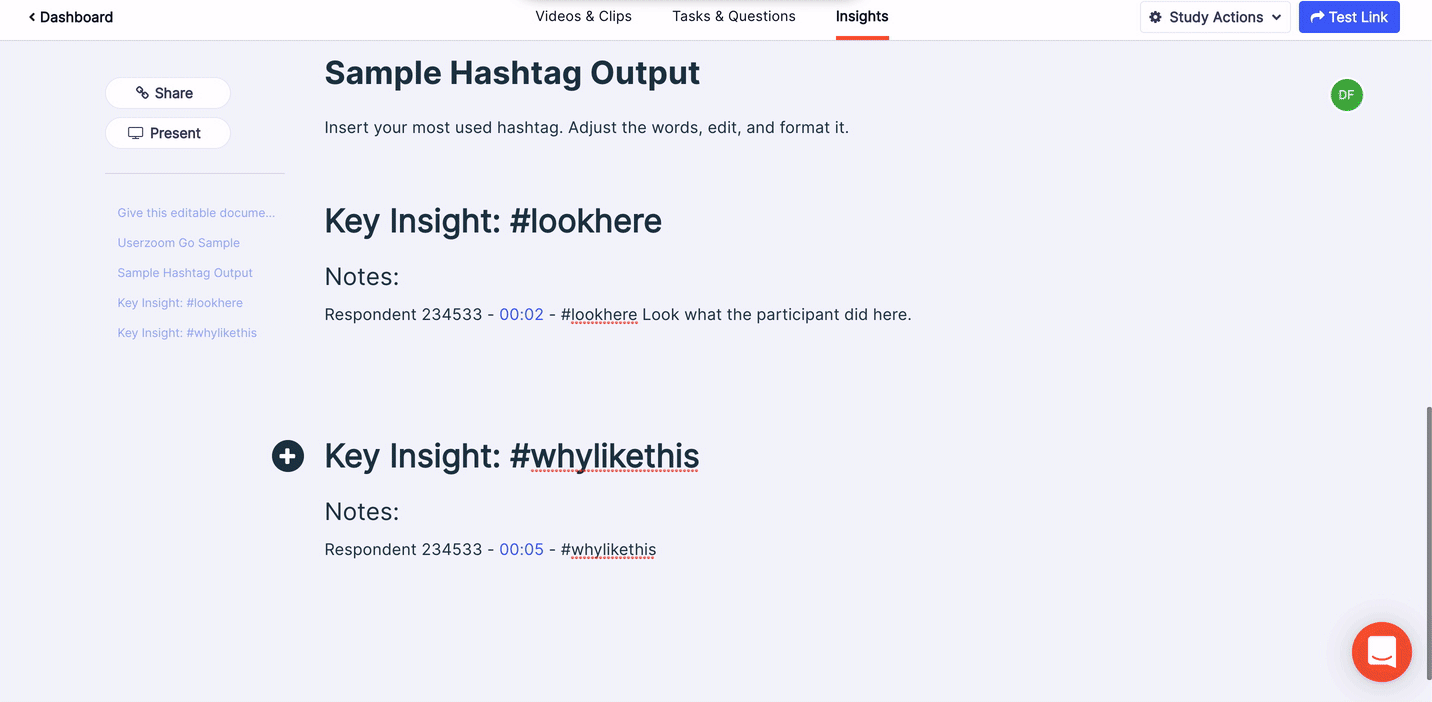 Please provide any feedback you have on this article. Your feedback will be used to improve the article and should take no more than 5 minutes to complete. Article evaluations will remain completely confidential unless you request a follow-up.