A look at how a test participant joins a mobile unmoderated study.
When a participant starts an unmoderated study on mobile, everything begins with the study link. This link can either be provided via email or sent directly to the test participant.
Once the link is opened, the test participant may be prompted to take a screener designed by the researcher.
The question(s) in a screener will vary depending on what the researcher is looking for in a test participant. A test participant's honest and thoughtful feedback is used to help the researchers complete their projects.
If the test participant answers the screener question(s) correctly, they will be moved forward. In some cases, a researcher may ask for name and email.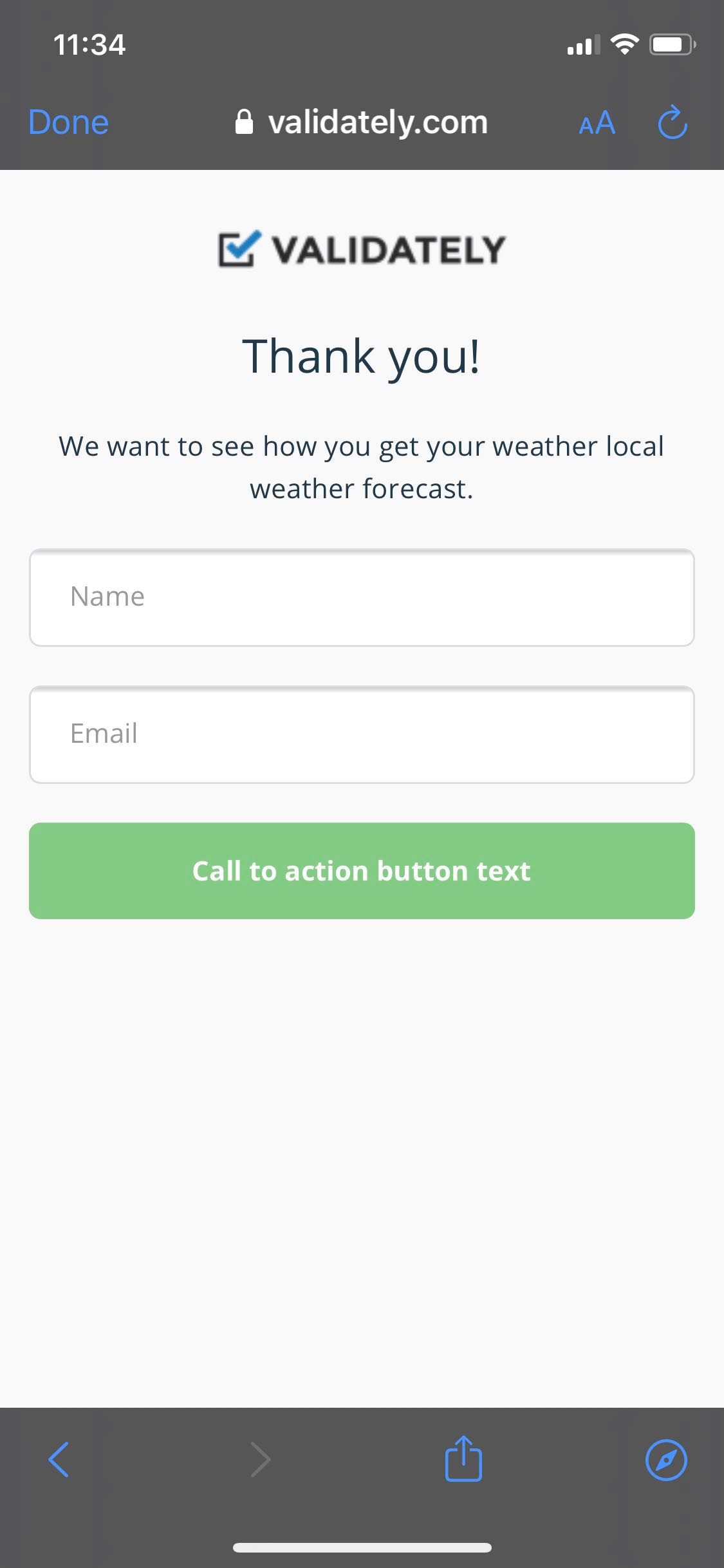 Now, if the test participant doesn't answer the screener in the way the researcher is looking for, they will be immediately disqualified from continuing. The participant will not be able to try the screener again.
The next step involves the Validately app. If they do not have the Validately app installed, they can select the top link to be taken to their App Store (for iOS) or Google Play (if Android) to install the app. If they have the app installed already, they can select the second option to move forward.
The test participant will be prompted to open the app to start the study.
Next, they are placed in a quick tech check. The tech check will make sure the test participant has a working microphone as well as provide helpful tips to make the session successful.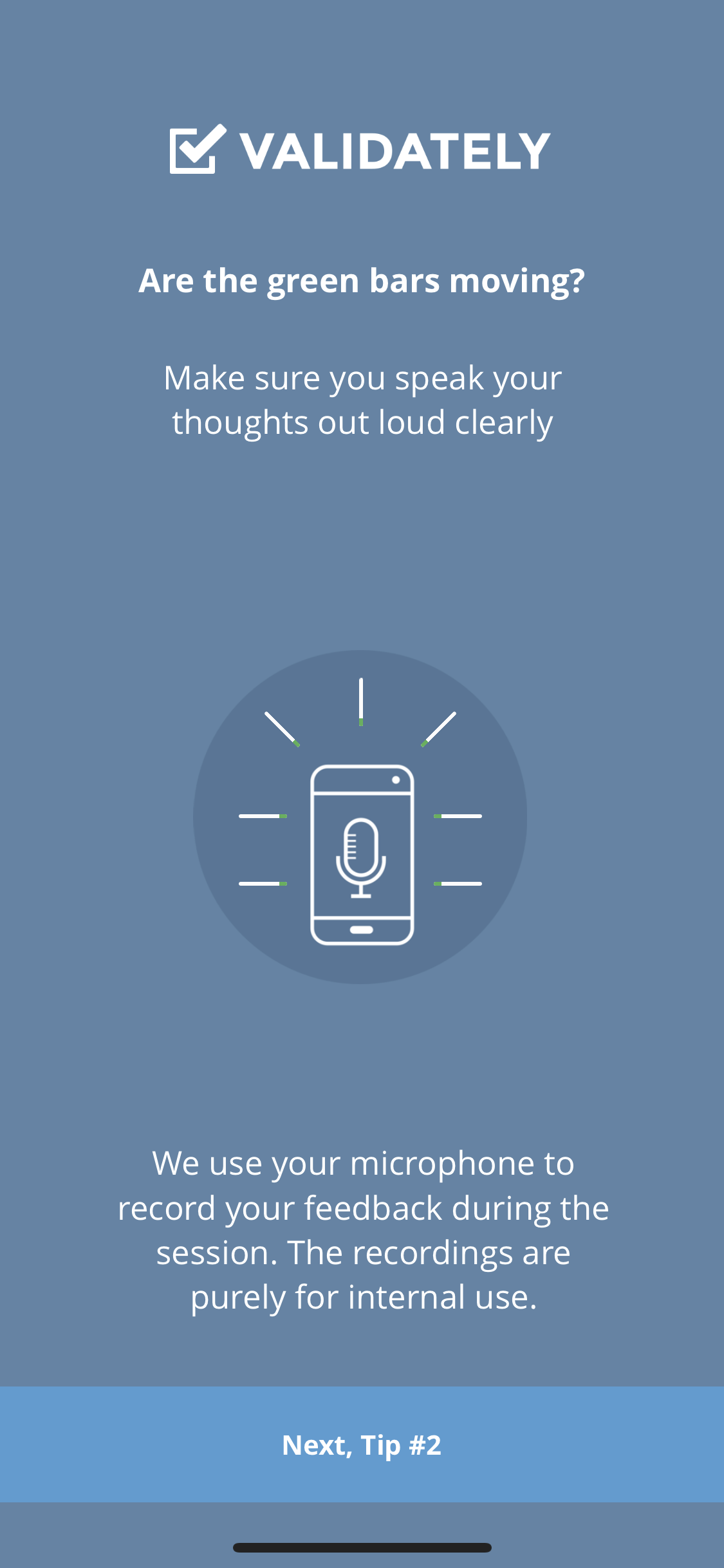 Speaking out loud is ESSENTIAL when taking these studies. The researchers want to hear the test participant's thought processes as they go through each question. Once the participant's microphone is confirmed, the study might ask permission for Validately to access the microphone. Go ahead select "yes".
Next, the tech check will show examples of what the task button looks like and how it performs. It can be moved anywhere on the screen and can be open and closed at will.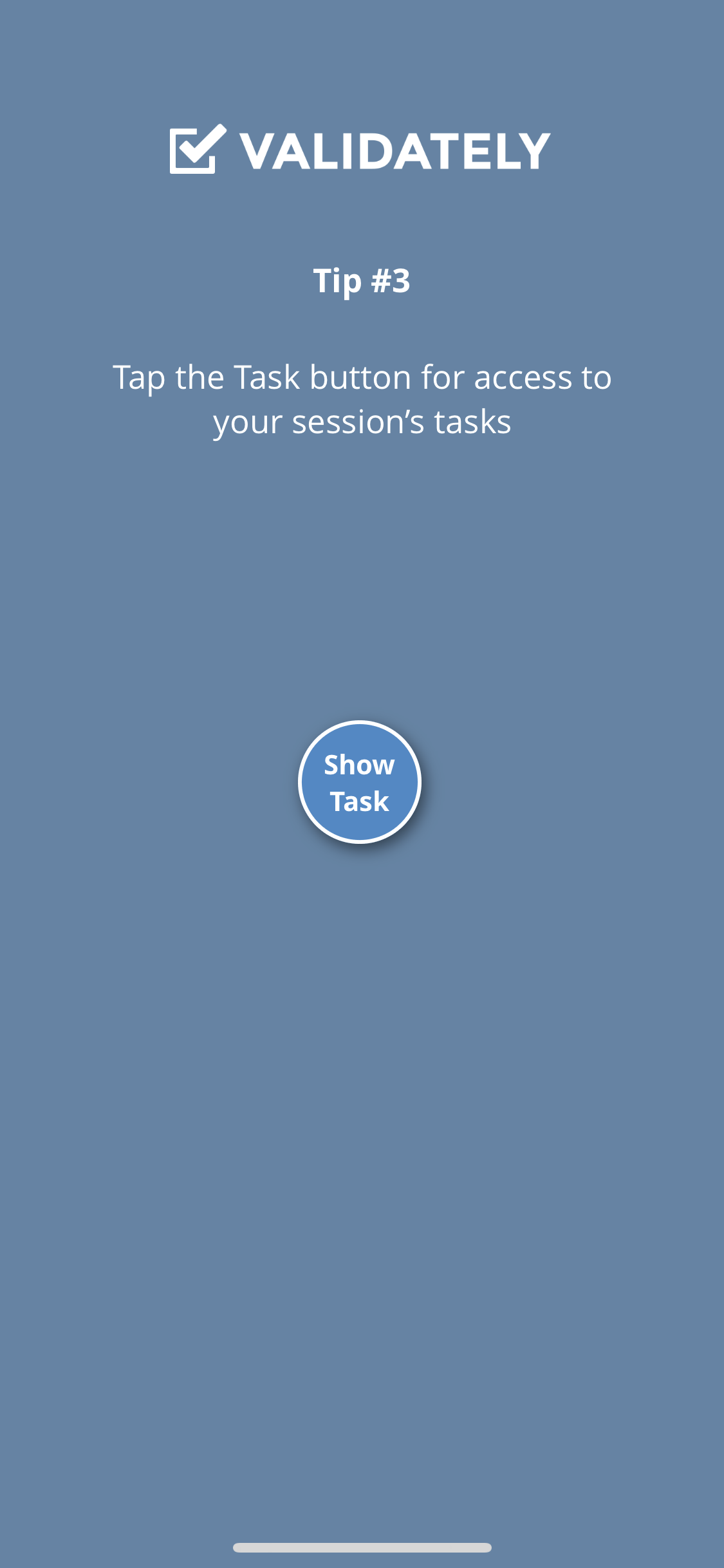 Complete the task to move on.
Next, the study will ask the participant to share their screen. Their screen and what they are doing will be recorded during the entire span of the study. Please note, once the study has concluded, the recording does stop.
Once "Begin study" is selected a pop-up will appear asking to start broadcasting. The participant must select "Start Broadcasting". They will then see a countdown starting from 3. Once the countdown is done, broadcasting has begun as well as the study.
Happy Testing!
Please provide any feedback you have on this article. Your feedback will be used to improve the article and should take no more than 5 minutes to complete. Article evaluations will remain completely confidential unless you request a follow-up.