Yes, somehow it is already starting to get to the end of summer, and we are excited to share some of our new product updates as well as some upcoming ones.
Take notes, now in Full Screen!
We heard you! We know that being able to take notes while watching the video in full screen makes your life easier. And now you can do it! Just click on the full screen button on the bottom right and away you go!
No more screener limits!
This is a special treat for our Basic and Experience customers. We have taken away the limitation on unmoderated screener questions when launching a study to our panel. Now go forth and add those questions.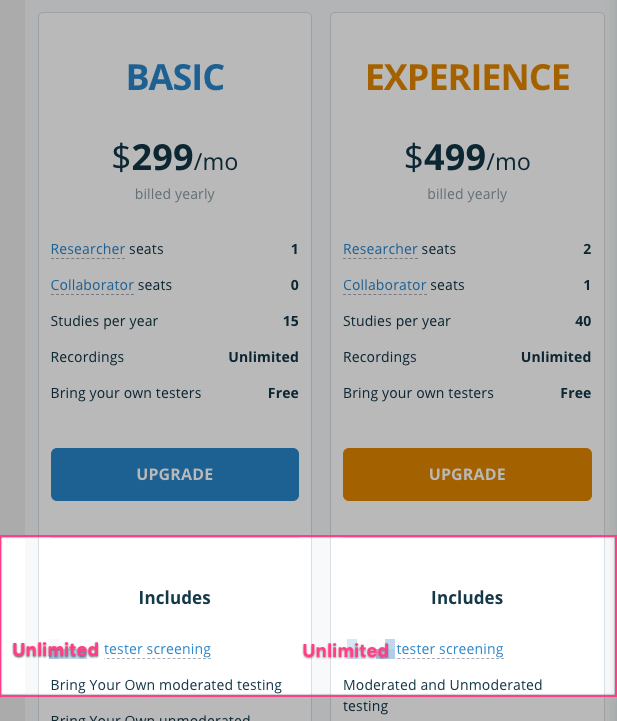 Change to our Free Trial
If you originally signed up for a free trial, you might have noticed that a 14-day time limit was implemented on them. This does not in any way affect any workspaces associated with your paid account. If you would like to change the owner of your Free Trial workspace so it is associated with the paid account, please reach out to us by going to XXX and we can help you out.
Your free trial workspace is often called "Workspace 1" and you will see that YOU are the owner of the workspace, even if you are not the owner of the paid account. You can see all the workspaces you have access to like this:
Update on Slack notifications
We no longer show the participants' email in slack notifications when a session starts. You can read more about our slack notifications feature here.
Do you regularly use Adobe XD?
We are looking for early beta testers of a new Adobe XD plugin we're developing. If you currently use Adobe XD for design & prototyping, we'd love to organize some time to speak to you next week.
If you're interested in helping out, please select a time that works best for you here and we'll organize a 30 minute moderated session to chat about how you might use this plugin in your design process.
Feedback Survey
As always, we would love your feedback on how using Validately is going. Please click here to take our feedback survey. Understanding your needs is what helps drive our product roadmap.