As JustInMind uses a URL-based prototype, it's easy to set up your Validately study using your design.
It's important to use Public Share Links. 
You can also create a public link of your prototype to share with anyone. Note that a public link will not contain the ability to comment or the screen navigation bar.
To create a public link for your prototype, switch the public/private toggle next to a shared prototype. When the prototype is public, click "Get Link" to obtain the public link to send to others.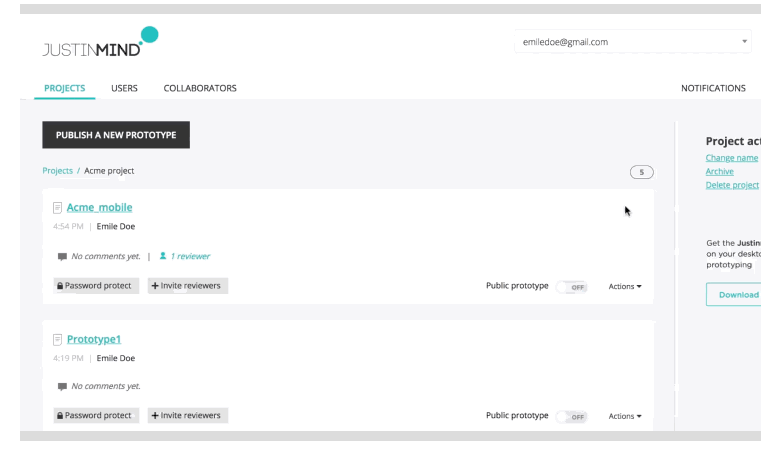 Please provide any feedback you have on this article. Your feedback will be used to improve the article and should take no more than 5 minutes to complete. Article evaluations will remain completely confidential unless you request a follow-up.