For Axure 9:
Please review this article from Axure, as you now have the choice to publish HTML locally or send it to Axure Cloud.
When you need to view your prototypes on devices other than your work computer, or when you want to share your prototypes with others, publishing to Axure Cloud is the quickest option.
You can publish by clicking the Share button at the top-right of the Axure RP UI or via the Axure Cloud web interface at app.axure.cloud. You'll get back a link to the published prototype that you can share with others and use it on any device with a web browser.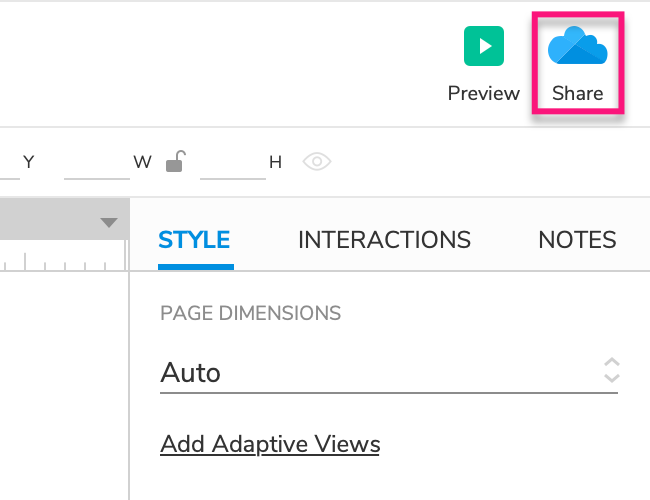 For versions of Axure prior to Axure 9:
Click on the project's name or URL to view the prototype.
In the Pages tab of the sidebar, click the Get Links icon (second from the right) to get the link for that page, with or without the sidebar. Copy the link to share the prototype with others.
You will want a Shareable URL and links for pages without the sitemap that look like this:<http://######.axshare.com/pagename.html>.
More info is available from Axure: https://www.axure.com/support/reference/axure-share-basics
Please provide any feedback you have on this article. Your feedback will be used to improve the article and should take no more than 5 minutes to complete. Article evaluations will remain completely confidential unless you request a follow-up.