New Unmoderated Interview, Native iOS and Slack!
New Research Methods 
We've just unleashed something new. We call it an Unmoderated Interview. We also call it courage! It's live today on mobile and desktop. See the Unmoderated Interview Sample below: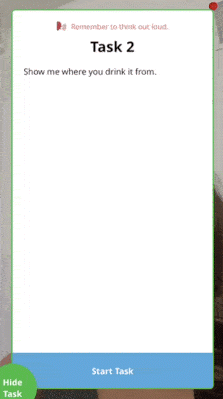 Recently, we've used it internally as a Voice of the Customer tool. It's been great and has really simplified bringing the voice and face of our customer to our entire team!
Unmoderated Native iOS  For BYO
We recently launched unmoderated Native iOS app testing with our panel, and NOW you can BYO or use your own test participants as well. Testing with Beta apps is also coming soon.
Slack Integration
A new Slack integration has been added and it's getting great feedback. Connect a Validately workspace to a Slack channel and have all completed recordings appear in Slack. For moderated studies, when the session begins, the Slack channel is notified so anyone can come in and help the moderator take notes. 
Learn more about Slack and Validately
Reminder: @Mentions for Team Collaboration
Want to notify a teammate while watching a live session or post-session video? Now you can tag your teammate and collaborators right from inside Validately.
Please provide any feedback you have on this article. Your feedback will be used to improve the article and should take no more than 5 minutes to complete. Article evaluations will remain completely confidential unless you request a follow-up.