At a Glance
Give feedback to UserTesting via the Chat feature on the UserTesting Dashboard.
We're eager to hear your thoughts on UserTesting! Whether you have feedback, suggestions, or want to share a great experience you've had recently, we're all ears.
How do I submit feedback to UserTesting?
On your Dashboard, click the "?" symbol next to your account menu (your initals). In the drop-down menu that appears, click Chat.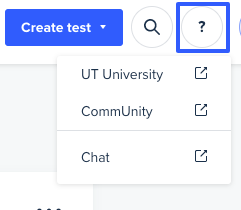 A separate tab will open, containing the Chat window. You'll see two things at the bottom of the window:
A row of common topics. Pick the topic that best aligns with why you're looking for assistance. In case none of the other options seem relevant, you can click Connect to Live Agent.
The Message field. Type your message or responses to any prompts generated by the Chat (or by a live agent).

Select the Share Feedback option and submit your feedback via the link provided. Your feedback will be reviewed by our Product and Support teams.
If you wish to have a transcript of the Chat exchange emailed to you, click the Settings drop-down (the vertical ellipsis) at the top of the window: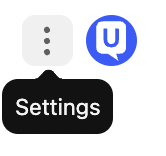 A fly-up menu appears from the bottom: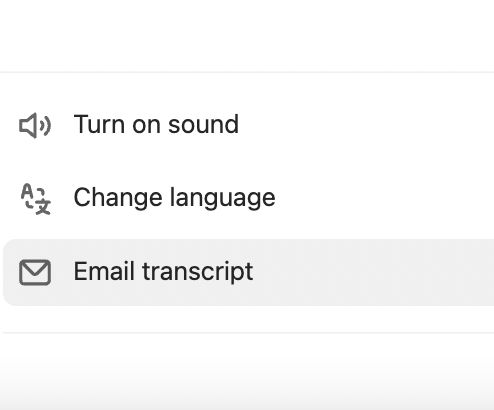 Select the Email transcript option and enter your email address in the field that then appears.
To exit the Chat, click the End Chat button at the top of the window: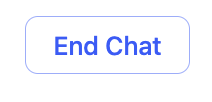 If you need assistance with your UserTesting account, you can always reach out directly to the Support team via this form. 
Learn More
Need more information? Please read these related articles:
Please provide any feedback you have on this article. Your feedback will be used to improve the article and should take no more than 5 minutes to complete. Article evaluations will remain completely confidential unless you request a follow-up.