At a Glance
Once your study is built, it's time to launch it on the Platform. This article breaks down how to launch a study. This is Part 6 of a series of articles.
Overview

Review and Launch Your Test
The overview page should now display your target audience and the test plan summary. Review the information and remember to give your test a name. When you are satisfied, select the Launch Test button.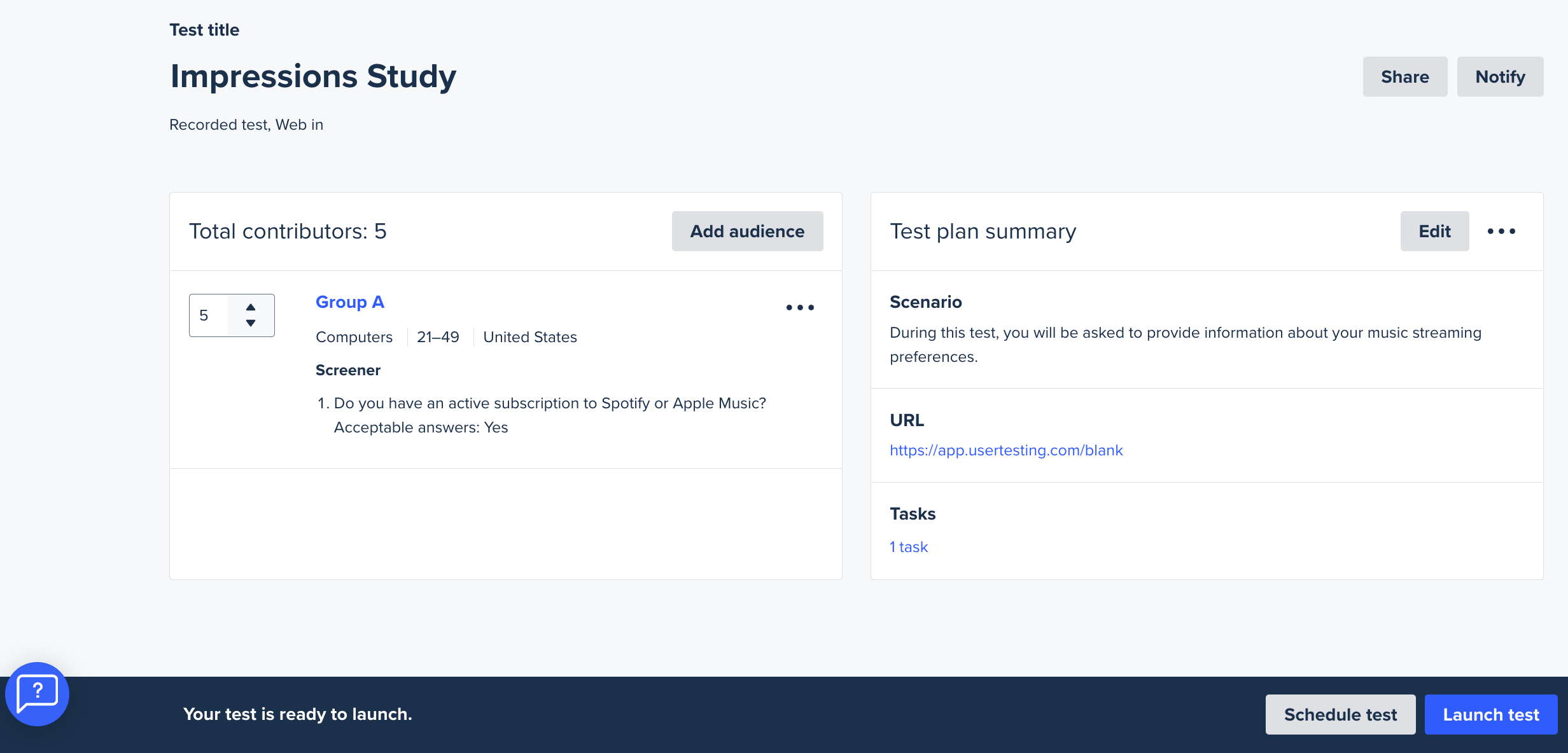 Note: Remember to preview your test plan before launching. The Preview test plan button is available when editing the test plan and under the Options menu (three dots) in the Test plan summary section. If you have already launched the test and need to edit, the article "Editing a Test After Launch" will help. 
Best Practices
Launch a pilot session to one contributor to verify that the tasks are capturing the intended feedback. Next, watch the video and note any possible challenges the contributor encountered or ways the script could be improved. Make any necessary changes to the tasks before launching the rest of the sessions.
Five things to check when running a pilot:
Do your tasks and questions make sense to the contributors?

Do the contributors adequately answer your questions?

Do the contributors complete all required steps, like logging in to a specific account or interacting with the right pages?

Are all links in the script functioning properly?

Are the screener questions capturing the contributors you need?
If you need to make any changes to your test, here are instructions on how to edit your tasks.
Note: If you would like to change your demographics, you'll need to create a new test, or create a similar test.
After a successful pilot
You can add more contributors to your existing test. Please note that, depending on your subscription terms, there may be limits on how many contributors you can add to a single study.
Select Add contributors from the ellipsis drop-down menu when viewing the test from your Dashboard.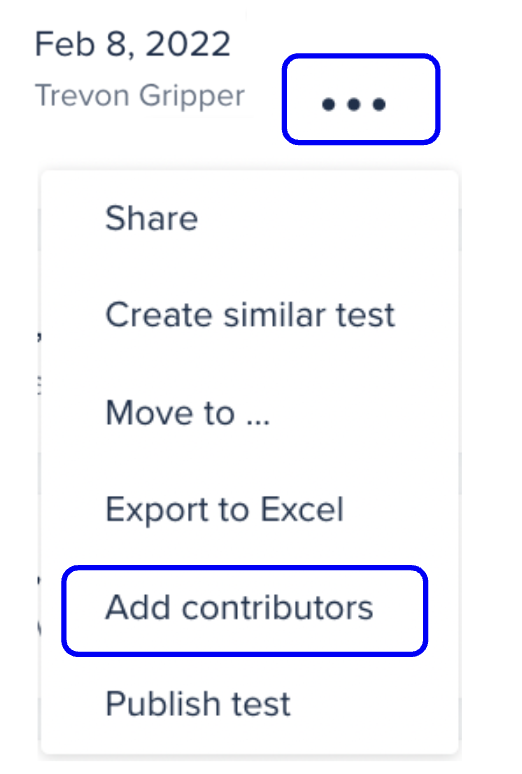 You can also add contributors from the test page by clicking the Add more sessions button.
Next in the Get Started section: "Analyzing and Sharing Insights"
Learn More
Need more information? Read these related articles.
Want to learn more about this topic? Check out our University courses.
Please provide any feedback you have on this article. Your feedback will be used to improve the article and should take no more than 5 minutes to complete. Article evaluations will remain completely confidential unless you request a follow-up.