At a Glance
You may want to understand who, how, and how often your team is using UserTesting. To ensure that you can get usage reporting as often and as quickly as you need, you can now pull Usage Reports directly from your UserTesting account.
To read about reporting for the Flex plan, go to our Usage and History Dashboard article.
From your account drop-down, select Settings.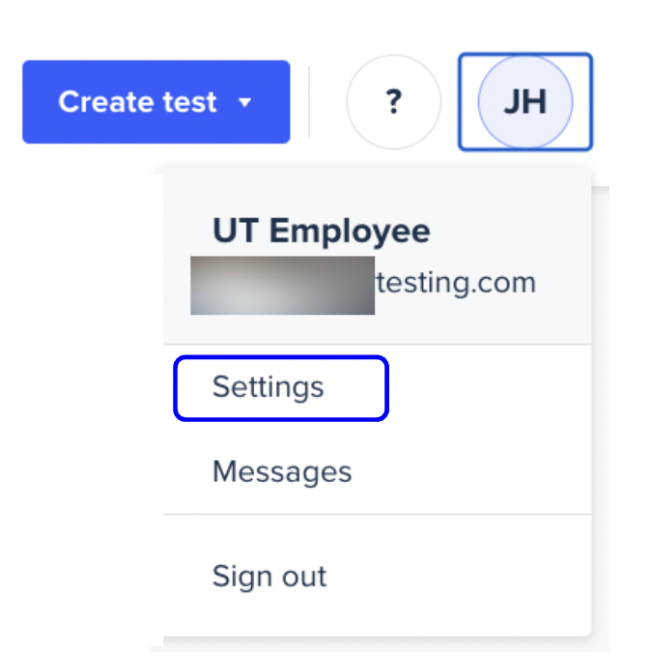 Then, click the Usage and history tab.

You have the option of pulling the following information:
Tests ordered

Sessions ordered (in total or per team member, per month)

Type of session created, type of study (e.g., Invite Network, Live Conversation), and device type

Note: If your subscription includes Live Conversation, in addition to the standard usage report, you'll also see how many Live Conversation hours you've used.
For additional reports, check the box alongside the report or reports you'd like to receive and then select Export to CSV. You'll receive an email when the reports are ready for download.

In addition, under the Usage section, you can verify the amount of storage (see image below) used for uploading videos.

Learn More
Need more information? Read these related articles.
Please provide any feedback you have on this article. Your feedback will be used to improve the article and should take no more than 5 minutes to complete. Article evaluations will remain completely confidential unless you request a follow-up.