At a Glance
If you've requested too many sessions, or your research has changed, you can cancel pending test sessions from your Dashboard. 
Cancel a pending session
First, click on the title of the test to enter the single-test view (see image). You'll see a list of the Pending sessions, with a checkbox next to each. You can select one or more sessions.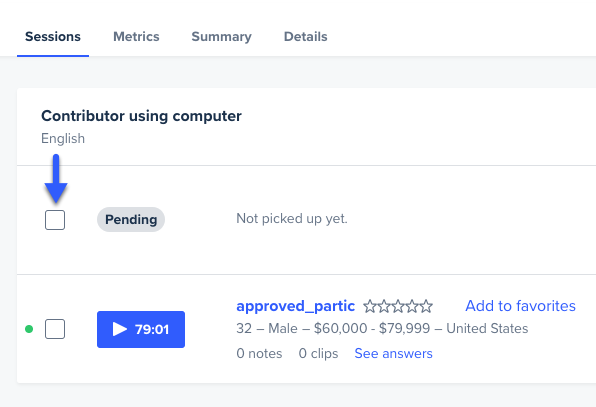 Once you've selected one or more sessions to cancel, you'll see a new menu with the option to Select all pending.
When you've selected the number of sessions you want to remove, click on Actions button and select Cancel sessions. 

You can also cancel all pending sessions by selecting Cancel all pending sessions from the Actions drop-down menu, which is located at the top of the Sessions tab.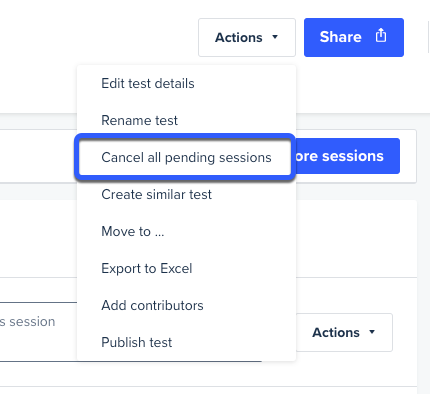 When you cancel a pending session, you'll be prompted to state the reason why: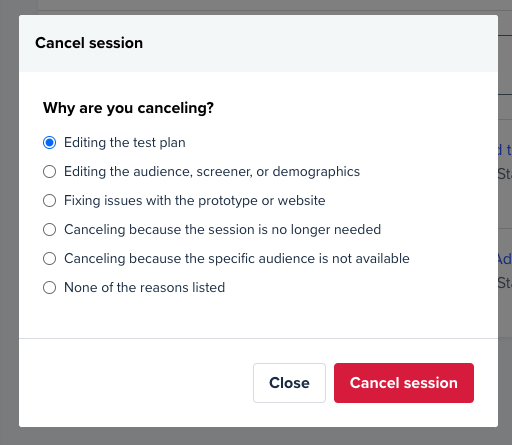 Can I undo the cancellation?
If you've accidentally deleted too many sessions, you can restore contributors to the test. Navigate to the Tests page and select Add more sessions.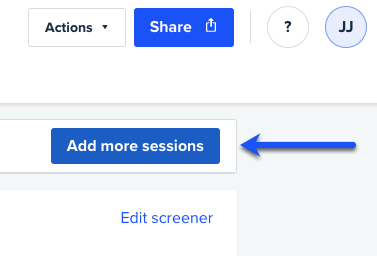 An Add contributors to dialog box appears, allowing you to bolster your test audiences with additional members. Choose the Add specific contributors by their usernames to target contributors you want to add to your test.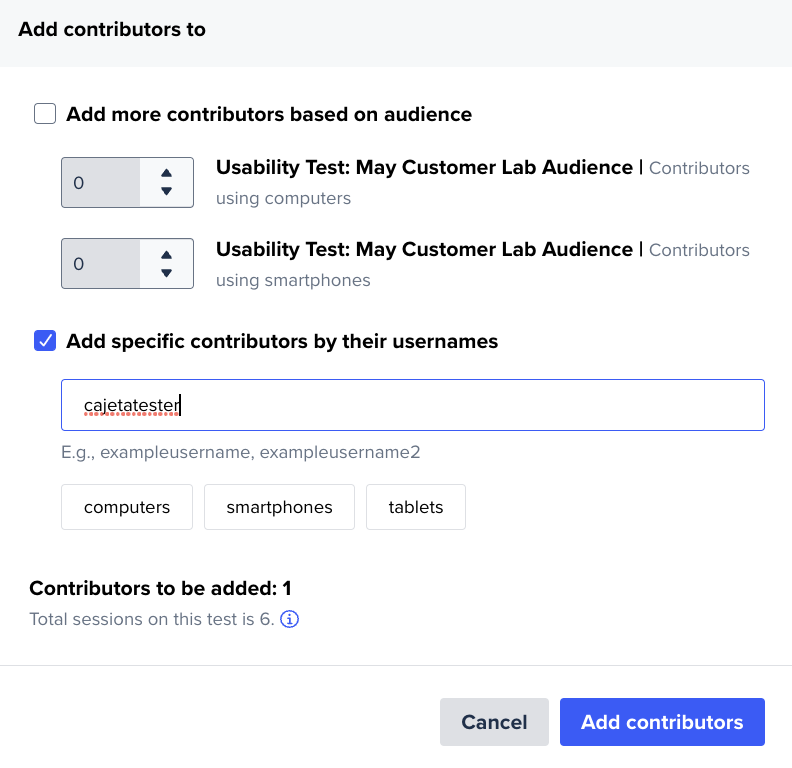 How do cancellations affect my subscription?
For Session Unit subscriptions, units are reimbursed when pending sessions are canceled.   
Learn More
Need more information? Read these related articles:
Please provide any feedback you have on this article. Your feedback will be used to improve the article and should take no more than 5 minutes to complete. Article evaluations will remain completely confidential unless you request a follow-up.