At a Glance
Get started with your UserTesting account by logging in to your Dashboard.  If you don't recall the email address associated with your account, contact the UserTesting Support team for assistance. 
On this page:
Forget your password?
Step 1. Go to the Sign In page and click "Forgot your password"?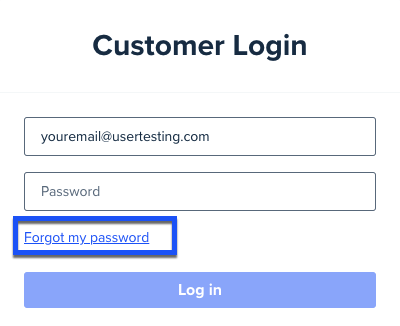 Step 2. Enter your email address and click "Reset my password."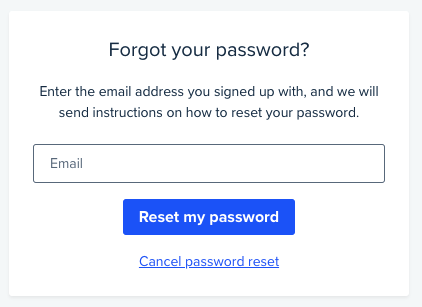 You'll receive an email at your registered email address with instructions to update your password. 
Update your password
If you'd like to change your password, you can do this from your Dashboard.
Step 1. Log in to access your account.

Step 2. Select Settings from the drop-down menu.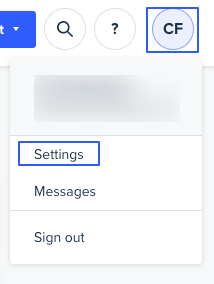 Step 3. Scroll down to Edit Password.

Note: If you have single sign-on (SSO) authentication, this "Edit password" feature will be absent from the Settings tab. If you have such authentication, go to the Security tab to activate/deactivate SSO.
Step 4. Type in your current password as verification. If you don't remember your password, see the above instructions for Forget Your Password? 
Next, enter your New Password. You'll enter it a second time for confirmation.
Step 5. Select Update to save changes.
Create an account
If you are interested in setting up an account with UserTesting, you can request a trial to start the process. You can also select Create an account on the Customer Login page, then choose the option to view the UserTesting plans.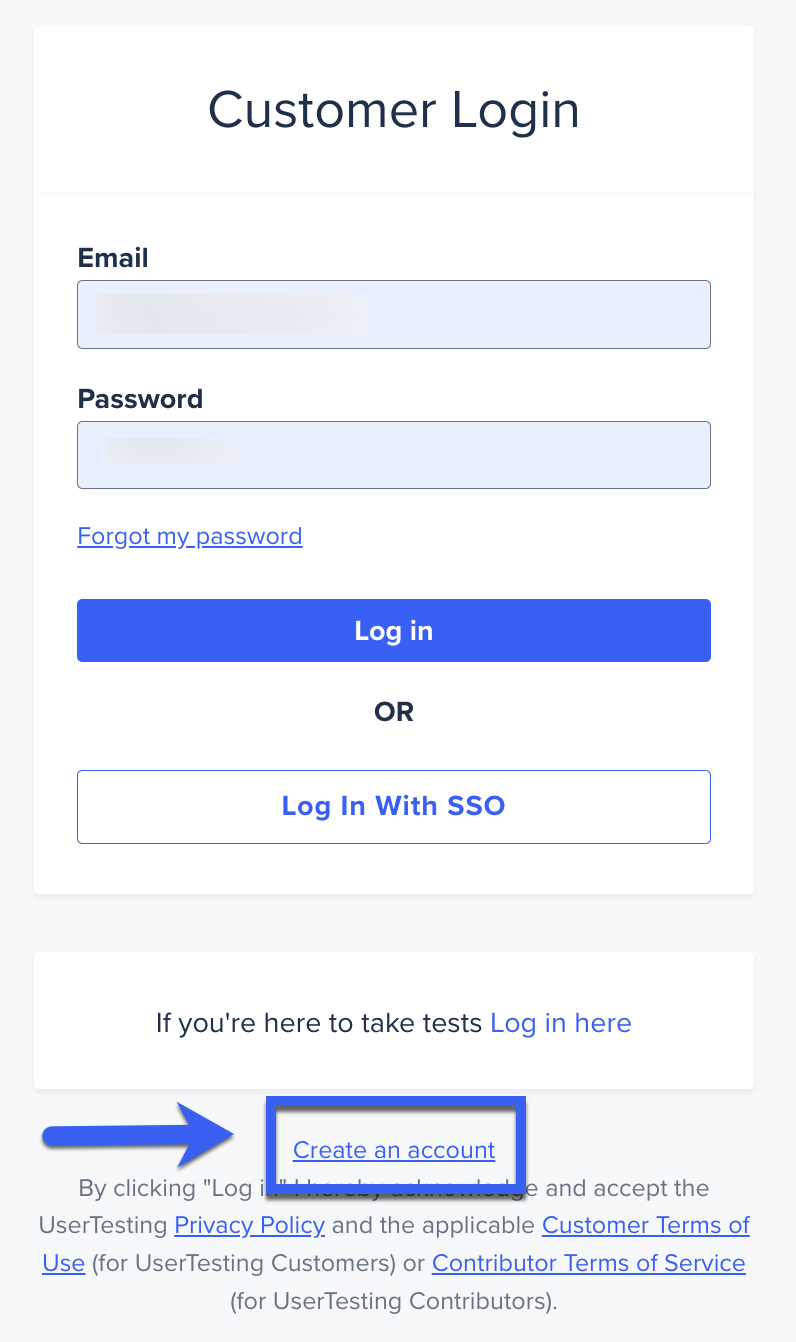 If your team already has a subscription to UserTesting and you want access to the Platform, contact the administrator on the account to be added and assigned a seat.
Learn More
Need more information? Please review these related articles:
Please provide any feedback you have on this article. Your feedback will be used to improve the article and should take no more than 5 minutes to complete. Article evaluations will remain completely confidential unless you request a follow-up.