At a Glance
Quickly replicate a test that you've already launched for ease and convenience. This article provides useful steps on how to create a similar test in your profile and best practices.
Overview 
The UserTesting app lets you quickly create a copy of a test that you've already launched.
You may want to start with an existing test because you are running a benchmark where task consistency across tests is key. Or, you may have a competitor or comparison test where you only want to switch out the URL, but keep all the tasks consistent. Alternately, you may simply have an existing test that you feel is a good starting point for what you want to accomplish in your new test.
Create a Similar Test 
All of your tests will be displayed on your Dashboard. 
Locate the test you want to use again. Click on the three-dot icon to the right of your test details. This will reveal a drop-down menu with additional options for that particular test. Select Create similar test.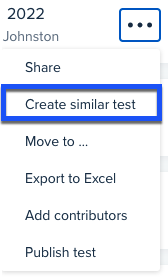 This will make a copy of the selected test.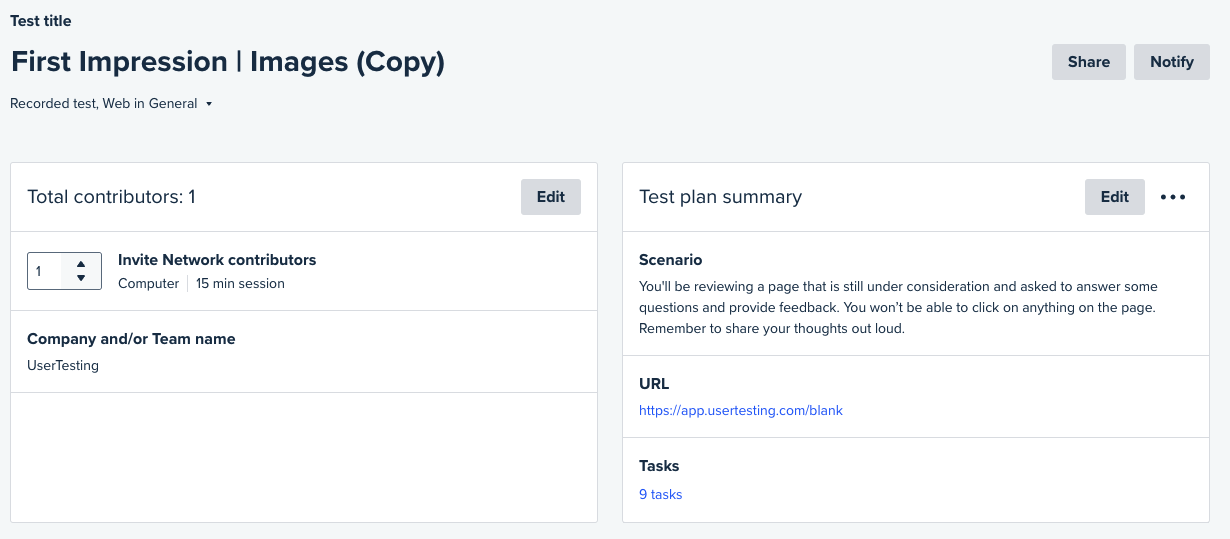 Edit the name to help you keep track of all your tests; by default, it adds "(copy)."

You can also edit the audience by changing any of the demographic filters or screener questions, or edit the details of your test plan.

Once you're happy with the contributor criteria and the test plan, launch your test. 
Learn More
Need more information? Read these related articles.
Please provide any feedback you have on this article. Your feedback will be used to improve the article and should take no more than 5 minutes to complete. Article evaluations will remain completely confidential unless you request a follow-up.