At a Glance
A channel is a medium of interaction between a user and a company. The key to omni-channel CX is that the channels are not limited to digital channels, they can be digital or physical.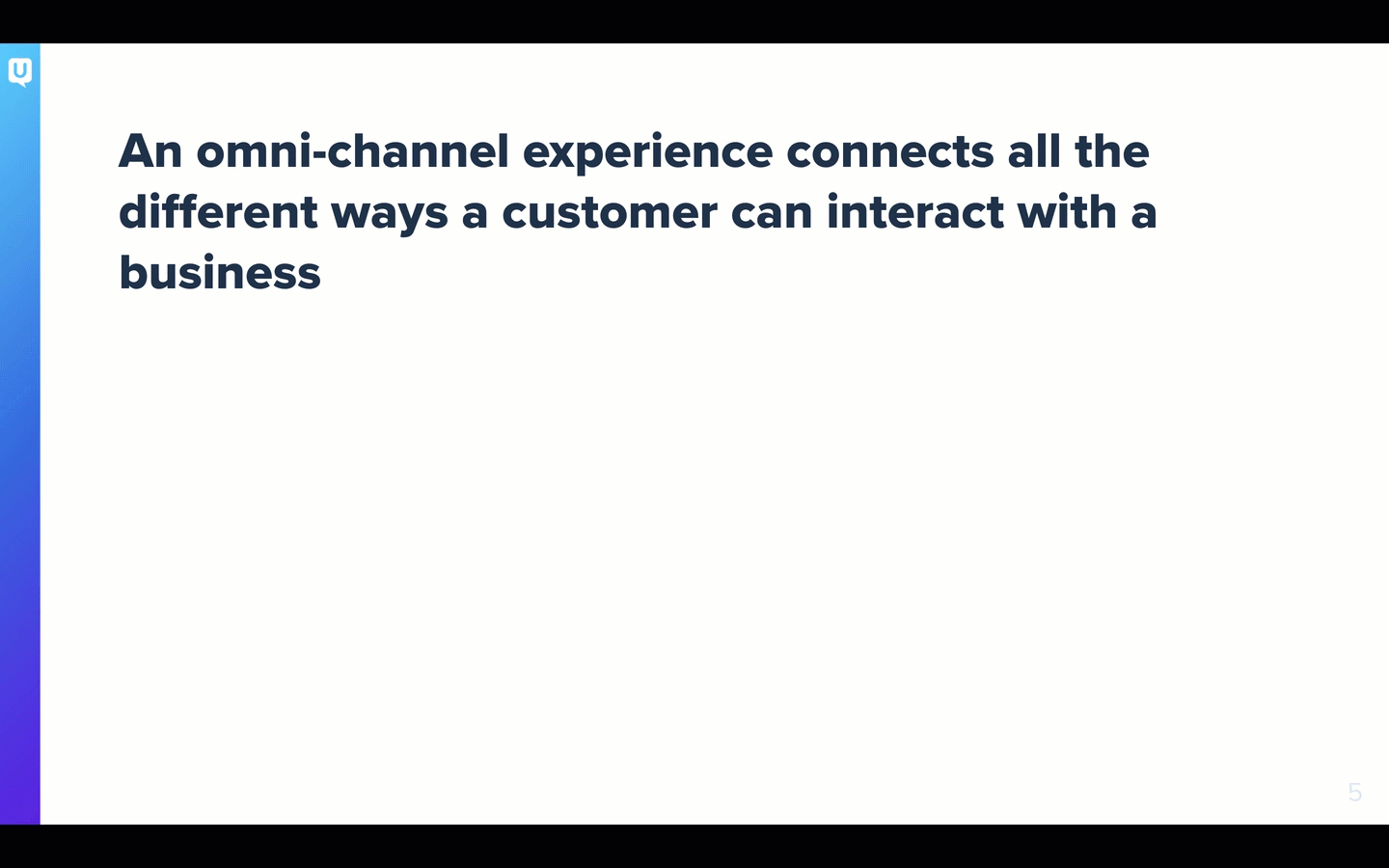 The key difference between a multichannel and an omnichannel experience is that the latter links these touchpoints—the channels—so that, regardless of a customer's journey, the experience is consistent, seamless, and integrated. 
For instance, data related to an omnichannel commerce transaction in which a purchase later leads to the customer contacting the Support team is centralized—all the data and interaction history is shared among the channels and available throughout that experience. The channels and the data produced by them are not separated, as they would be in a multichannel experience.
What is an omnichannel study?
An omnichannel study captures activities that span more than one channel or device. For example, if a customer visits a retailer's website to check if an item is in stock at a nearby store and then visits the brick-and-mortar store to purchase that item, they have completed an omnichannel experience.
Why are
omnichannel
studies helpful?
An omnichannel study is valuable when you want to understand the user experiences of a brand, company, or organization across channels.
When should an
omnichannel
study be conducted?
Omnichannel studies can be conducted at any time, but they are particularly valuable when conducted before any redesign efforts. By doing so, researchers can identify what's working and what needs to be improved in the existing omnichannel experience.
Also, because the data and details of cross-channel experiences are integrated, an omnichannel study is a useful option when you're looking to provide a more personalized customer experience.
Learn More
Need more information? Read these related articles.

Want to learn more about this topic? Check out our University courses:
Please provide any feedback you have on this article. Your feedback will be used to improve the article and should take no more than 5 minutes to complete. Article evaluations will remain completely confidential unless you request a follow-up.